We're delighted to be exhibiting at Medica 2023 in Dusseldorf, Germany.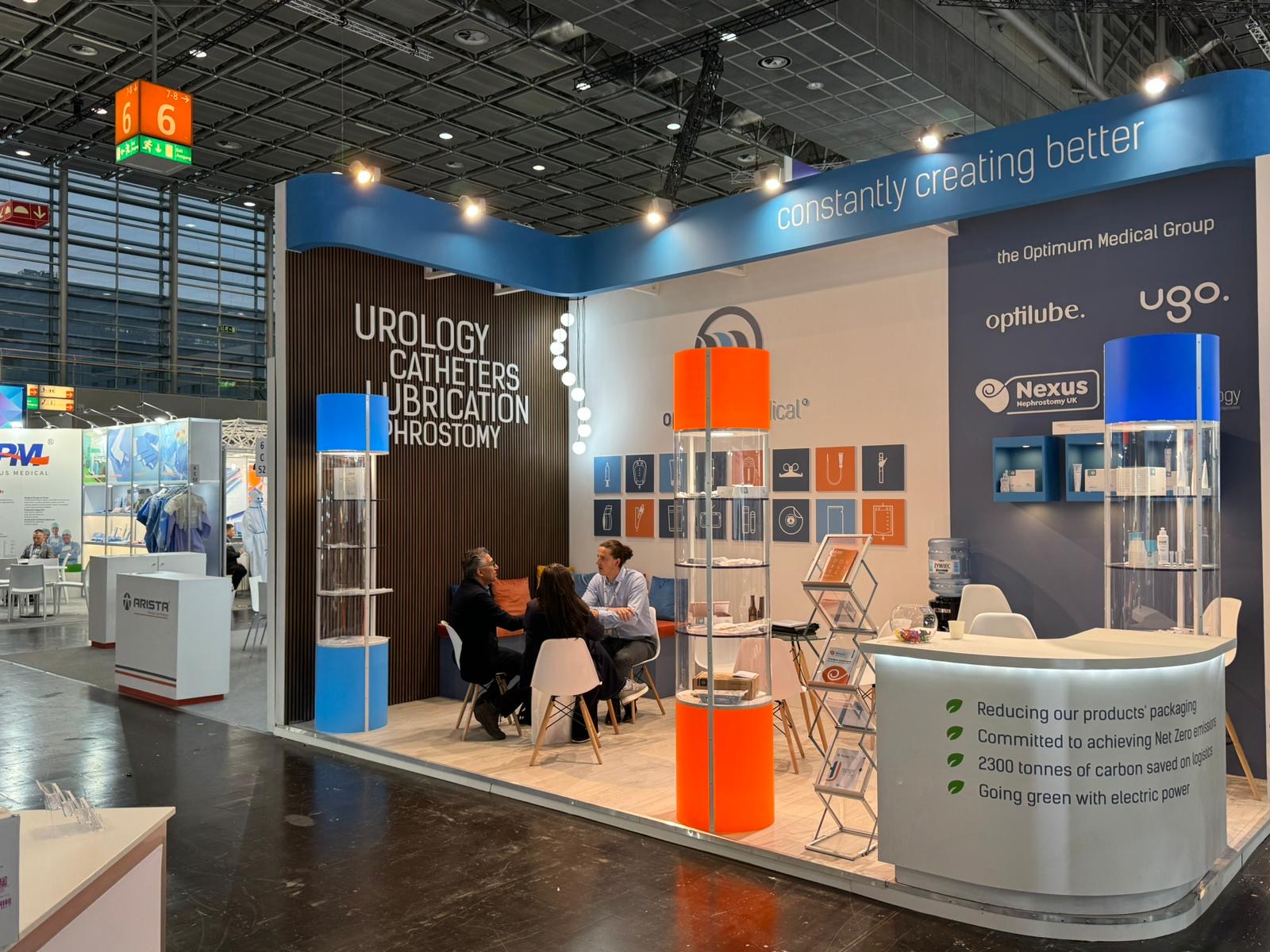 It's a regular fixture in our international exhibition calendar, and the biggest show we attend every year, it's really great to be back at Medica 2023 this week. Our international team have flown out, along with various other members of the wider team, to meet with our global partners, meet with new and existing distributors and showcase our new product ranges.
Optimum Medical's vision is to be 'The Most People Focused Healthcare Company in the World' and with a combination of creative healthcare products and our range of customer focused services, we are well on our way to achieving this vision. Selling across the UK and Internationally, at Optimum Medical we specialise in urology and healthcare lubrication,
with several market leading brands in our portfolio.
Showcasing the newest additions to the Optimum Medical Group
Introducing…

Nexus Nephrostomy (NUK) are a specialist manufacturer solely for people that have nephrostomy catheters.
NUK are veterans of the medical device industry with over two decades of knowledge in the design, manufacture and use of continence care devices.
Stop by our exhibition stand to find out more!
You'll find us in Hall 06 this year, stand D53. If you're not attending Medica 2023, but are still interested to know more, email international.enquiries@optimummedical.com or call us on +44 (0) 845 643 5479.