Ugo Fix Gentle (catheter clip)
Our Ugo Fix Gentle is a non-sterile, medical device, designed to comfortably adhere to your skin, providing fixation for your two-way indwelling urinary catheter.
The Ugo Fix Gentle features a rotating clip which is designed to hold the catheter away from your skin as it rotates. The catheter can move naturally with the motion of your body, reducing the risk of pain or discomfort within the urethra or at the bladder neck from the catheter moving or pulling inadvertently.
The rotating clip is mounted on a re-adhesive silicone gel pad, which can be applied in a position to suit you. There is no skin preparation required prior to applying the Ugo Fix Gentle, and it can be gently removed without the use of solutions or chemicals.
The Ugo Fix Gentle catheter clip features silicone binding, which can hold in place suprapubic or transurethral catheters, ranging in size from 8CH to 20CH.
The benefits of our silicone re-adhesive gel pad:
Provides immediate, gentle adhesion to the skin.
Easy to apply and easy to remove.
No skin preparation required before application.
No need for solutions to dissolve the adhesive when removed.
Leaves no sticky residue.
Showerproof, breathable and translucent.
Suitable for up to 7 days continuous use.
The benefits of our rotating catheter clip:
Internal silicone bonding to effectively grip catheters ranging in size from 8CH to 20CH.
Revolving clip allows natural movement of the catheter with your body.
Raised arrow to indicate direction of catheter insertion into the clip.
Easy-open catch.
Positive sensory click to indicate closure.
Holds tubing away from skin to reduce discomfort.
The Importance of catheter and leg bag fixation
It's important that the weight of your urinary leg bag is always supported to prevent injury from movement of the indwelling catheter. We offer a range of catheter and leg bag fixation devices which can be worn independently or in addition to the Ugo Fix Gentle to offer additional support.
The Ugo Fix Gentle is complimented by the Ugo Fix Sleeve, Ugo Fix Catheter Strap and/or the Ugo Fix Bag Belt.
For more information or to request a sample of any products in our fixation range, email enquiries@optimummedical.co.uk.
What urine drainage options are available to you?
The Ugo Fix Gentle can be worn to secure an indwelling catheter attached to a urinary leg bag or catheter valve.
We offer a wide range of leg bags as part of our Ugo Urine Drainage range.
For more information on our leg bags or to find out more about our Ugo Catheter Valve, email enquiries@optimummedical.co.uk
| Pr Name | Ugo Fix Gentle |
| --- | --- |
| Pr Code | 3004 |
| PIP Code | 394-9054 |
| NPC Code | FSS 1084 |
| Inner Pack | Box of 5 |
| Outer Pack | Case of 100 |
Download Instructions for Use
Full instructions for use are included with all our products. You can download and view Ugo Fix Gentle IFU by clicking the button below. 
Last revision date April 2023.
Contact us to request a copy of the IFU.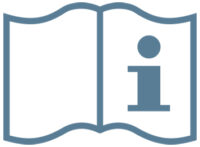 What people have to say about Ugo Fix Gentle (catheter clip)
"I'm very impressed with the Ugo Fix Gentle (catheter clip). It's just so comfortable and discreet, I don't know it's there."

Nigel Moody, Patient

Southampton

Anyone who suffers with eczema knows that adhesives cause sores and make the skin dry and itchy. The Ugo Fix Gentle secures the catheter in place without adhesive, is comfortable to wear and is really easy to remove after use. I would recommend the Ugo Fix Gentle for anyone who has a skin condition like eczema.

Vicky Hills

My mother-in-law (99 years old) has been using the Ugo Fix Gentle for the last 2 weeks. I removed the clip after 7 days on bath day, and was relieved to find it had left no mark on her skin. The big advantage of the Ugo Fix Gentle is that it holds the catheter tube in place, preventing any pulling or kinking of the tube, which would stop the flow of urine.

Pauline

My wife has been using the Ugo Fix Gentle (catheter clip) for approximately two weeks. We have found that there is no skin damage which she was getting with other products. She loves the rotating clip feature – it ensures the leg bag is always in the right position when it's attached to her leg or when she's laying on the bed.

Dave Wickenden

Kent, UK