OptiLube Syringes
OptiLube catheterisation jelly pre-filled syringes are ideally suited to patients with contraindications or sensitivities to local anaesthetic (Lidocaine) and/or antiseptic (Chlorhexidine Gluconate). OptiLube catheterisation jelly syringes are part of our catheterisation jelly range, a range of sterile, lubricating pre-filled syringes, developed specifically for use during catheterisation.
Chlorhexidine has been identified as the cause of hypersensitivity reactions in some patients, which is why we offer a choice of three catheterisation jellies.
OptiLube syringes contain no active ingredients, meaning a patient with known sensitivities or contraindication can still benefit from effective lubrication of the urethra prior to catheter insertion, reducing the risk of pain and discomfort.
OptiLube syringes are recommended for use during suprapubic catheterisation.
Features and benefits:
Available in 6ml (female) and 11ml (male) volumes.

Each syringe is individually wrapped.

Syringe falls easily from its packaging, supporting an Aseptic Non Touch Technique.

Manufacturing, expiry dates, and LOT numbers, on each syringes tear off strip are easy to retain for accurate recording.

Provided in a familiar and recommended syringe format.

Easy-to-prime syringe for precise and controlled application of sterile lubrication.

Rounded tip for comfort when inserting into the urethra.

Latex-free
Manufactured by: Istem Medikal Ltd.
The importance of catheterisation jelly
The purpose of using water-soluble, sterile, lubricating jelly during catheterisation is to dilate and lubricate the urethra, allowing the clinician to access the opening and smoothly insert the catheter, minimising pain and discomfort for the patient.
By using a sterile lubricating jelly supplied in a pre-filled syringe, this allows effective instillation into the urethra, ensuring the entire urethra is lubricated before insertion of the catheter.
Making an informed choice
To make an informed choice for your patient, you need to know what options are available to you. We offer three choices of catheterisation jelly, each available in 6ml (female) or 11ml (male) pre-filled syringes.
All pre-filled syringes in our catheterisation jelly range are single-use, sterile, and designed specifically for use during catheterisation procedures.
OptiLube Active contains local anaesthetic (Lidocaine 2%) and antiseptic (Chlorhexidine Gluconate 0.05%)
OptiLube Active CHG Free contains local anaesthetic (Lidocaine 2%).
OptiLube sterile lubrication contains no active ingredients.
OptiLube syringes are available in 6ml (male) and 11ml (female) volumes.

| Pr Name | OptiLube 6ml syringe | OptiLube 11ml syringe |
| --- | --- | --- |
| Size | 6ml | 11ml |
| Pr Code | 1125 | 1126 |
| PIP Code | 373-4357 | 373-4365 |
| NPC Code | FST 650 | FST 882 |
| Inner Pack | Box of 25 | Box of 25 |
| Outer Pack | Case of 250 | Case of 250 |
Download Instructions for Use
Full instructions for use are included with all our products. You can download and view the OptiLube Syringes IFU by clicking the button below. 
Last revision date August 2022. Contact us to request a copy of the IFU.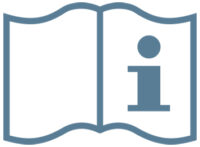 What people have to say about OptiLube Syringes
My husband has a urethral stricture which was the result of an operation he had as a child. He self catheterises once a week usually as this keeps the stricture open. He previously didn't use lubricant but found it difficult doing the procedure and kept getting water infections following. Since using OptiLube pre-filled syringes he finds it much easier and hasn't had one water infection since.

Jacqueline Jackson

Rotherham, UK

Choosing the OptiLube range has been a great decision for my practice and patients. The gel is high quality and consistently performs extremely well on all of the many procedures it is required for.

Dr Donna Kerschner

York, UK