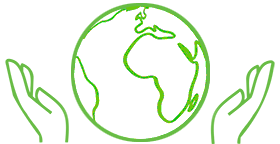 Planet
Helping to protect
the environment.
As a manufacturer of medical products, we know we have a responsibility to reduce our impact on the environment and to conserve natural resources. With this in mind, we always try to keep our packaging to minimum – to use less material and reduce waste. Also, when we're transporting our products, we do it as efficiently as possible, minimising the amount of fuel we use.
The 3 key areas of
our environmental
policy
Read the full Environmental
and Sustainability Policy here
You can also find our carbon
reduction plan for 2021-2022 here
View our 2021-2022 Greenhouse Gas
Inventory and management report here
View our 2020-2021 Greenhouse Gas
Inventory and management report here
1
Improving our business practices and behaviours
to reduce our environmental impact.
2
Complying with all applicable compliance
and regulatory obligations.
3
Constantly learning and getting better and more
sustainable in the way we carry out our business.
We continually monitor our environmental performance,
and make improvements wherever we can.
And we always consider environmental factors when
making business decisions.
If you'd like to know more about our environment policy,
please email us at sustainability@optimummedical.co.uk We work closely with Ecologi through our home-delivery service Vyne. We help to fund climate solutions all over the world.
read more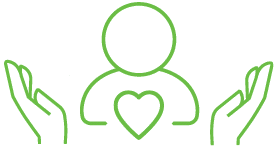 People
Helping people
through our charities.
Every year at Optimum Medical, we hold multiple fundraising charity events, and this year will be no different. We are ambitious about raising as much money as we can for the charity and trust that our customers, colleagues and friends will help us.                                      You can support us here.                                                                                                                                                We've supported numerous amazing charities in the past, but this year we want to align with something that is much closer to what we do….
Optimum Medical Charity of the Year
We're very proud to be offering our support to Leeds Hospitals Charity this year.
Leeds Hospitals Charity
Leeds Hospitals Charity support Leeds Teaching Hospitals in their aim to deliver the best care to patients and their families. They do this by working together with patients and their families, donors, fundraisers, volunteers, local businesses (Like us!) and other charities in order to raise funding. Funding is delivered through their six priority areas: Equipment, Research, Education, Health & Wellbeing, Environment and Specialist Staff. The urology service in Leeds is currently struggling to provide even emergency treatment in a timely manner due to stress on the service. That's why we decided to support the hospital in funding the equipment they need!