OptiLube Active
OptiLube Active brings the added benefits of a local anaesthetic (Lidocaine 2%) and antiseptic (Chlorhexidine Gluconate 0.05%). OptiLube Active is part of our catheterisation jelly range, a range of sterile, lubricating pre-filled syringes, developed specifically for use during urethral catheterisation.
Features and benefits:
Available in 6ml (female) and 11ml (male) volumes.

Each syringe is individually wrapped in a rupture resistant blister pack.

Syringe falls easily from its protective blister packaging, supporting an Aseptic Non Touch Technique.

Manufacturing, expiry dates, and LOT numbers, on each syringes tear off strip are easy to retain for accurate recording.

Provided in a familiar and recommended syringe format.

Easy-to-prime syringe for precise and controlled application of sterile lubrication.

Rounded tip for comfort when inserting into the urethra.

Latex-free.
Manufactured by: Istem Medikal Ltd.
The importance of catheterisation jelly
The purpose of using water-soluble, sterile, lubricating jelly during catheterisation is to dilate and lubricate the urethra, allowing the clinician to access the opening and smoothly insert the catheter, minimising pain and discomfort for the patient.
By using a sterile lubricating jelly supplied in a pre-filled syringe, this allows effective instillation into the urethra, ensuring the entire urethra is lubricated before insertion of the catheter.
Making an informed choice
To make an informed choice for your patient, you need to know what options are available to you. We offer three choices of catheterisation jelly, each available in 6ml (female) or 11ml (male) pre-filled syringes.
All pre-filled syringes in our catheterisation jelly range are single-use, sterile, and designed specifically for use during catheterisation procedures.
OptiLube Active contains local anaesthetic (Lidocaine 2%) and antiseptic (Chlorhexidine Gluconate 0.05%)
OptiLube Active CHG Free contains local anaesthetic (Lidocaine 2%).
OptiLube sterile lubrication contains no active ingredients.
OptiLube Active pre-filled syringes are available in 6ml and 11ml sizes.

| Pr Name | OptiLube Active 6ml syringe | OptiLube Active 11ml syringe |
| --- | --- | --- |
| Size | 6ml | 11ml |
| Pr Code | 1160 | 1161 |
| PIP Code | 366-2061 | 366-2079 |
| NPC Code | FST 652 | FST 881 |
| Inner Pack | Box of 10 | Box of 10 |
| Outer Pack | Case of 200 | Case of 200 |
Download Instructions for Use
Full instructions for use are included with all our products. You can download and view the OptiLube Active IFU by clicking the button below. 
Last revision date August 2022.
Contact us to request a copy of the IFU.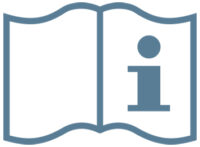 What people have to say about OptiLube Active
As a Senior District Nurse, catheterisation is a daily patient procedure. OptiLube Active offers superb viscosity for catheter insertion and smooth lubrication for patient comfort both of which are of equally high priority.

Rachel Turner

North Tees, UK