OptiLube Active
Catheterisation Jelly
A sterile jelly developed for optimum lubrication, OptiLube Active brings the added benefits of a local anaesthetic – Lidocaine 2% – and antiseptic – Chlorhexidine 0.05%. So it helps make patients more comfortable during catheter insertion, and reduces the risk of infection.
With this very specific clinical use, OptiLube Active combines our expertise in lubrication and urology products, and is ideally complemented by our Ugo Urology range.
Provided in 6ml and 11ml pre-filled sterile syringes – each individually wrapped in sterile packaging – OptiLube Active enables precise application. Having designed the product and packaging in collaboration with clinicians, we've created a series of beneficial features:
Syringe falls easily from its protective tray, supporting an Aseptic Non Touch Technique when preparing a sterile field

Manufacturing and expiry dates, and LOT numbers, on each syringe's tear-off strip are easy to retain for accurate recording

Easy-to-prime syringe for precise, controlled application

Latex-free

Ergonomic syringe design eliminates the risk of suction or damage to tissue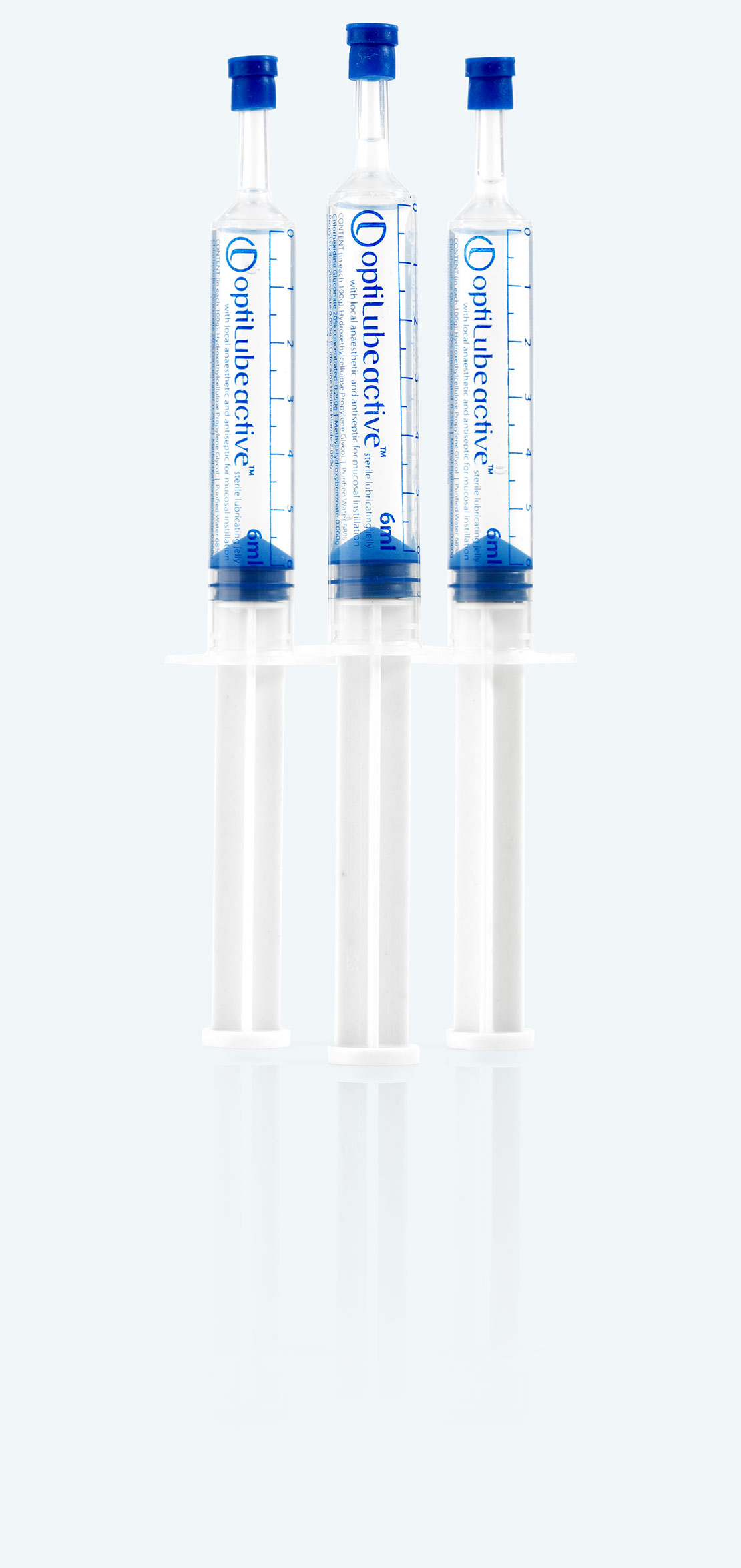 OptiLube Active pre-filled syringes are available in 6ml and 11ml sizes.

| Pr Name | OptiLube Active 6ml syringe | OptiLube Active 11ml syringe |
| --- | --- | --- |
| Size | 6ml | 11ml |
| Pr Code | 1160 | 1161 |
| PIP Code | 366-2061 | 366-2079 |
| NPC Code | FST 652 | FST 881 |
| Inner Pack | Box of 10 | Box of 10 |
| Outer Pack | Case of 200 | Case of 200 |
Comprehensive
product training
To help you make the best use of OptiLube Active – making insertion procedures as comfortable as possible – we offer a range of training resources, including female and male catheterisation animations and supporting booklet.
You can watch the animations online here. If you'd like to request a free copy of the animations on DVD and a hard copy of the training booklet, just email marketing@optimummedical.co.uk.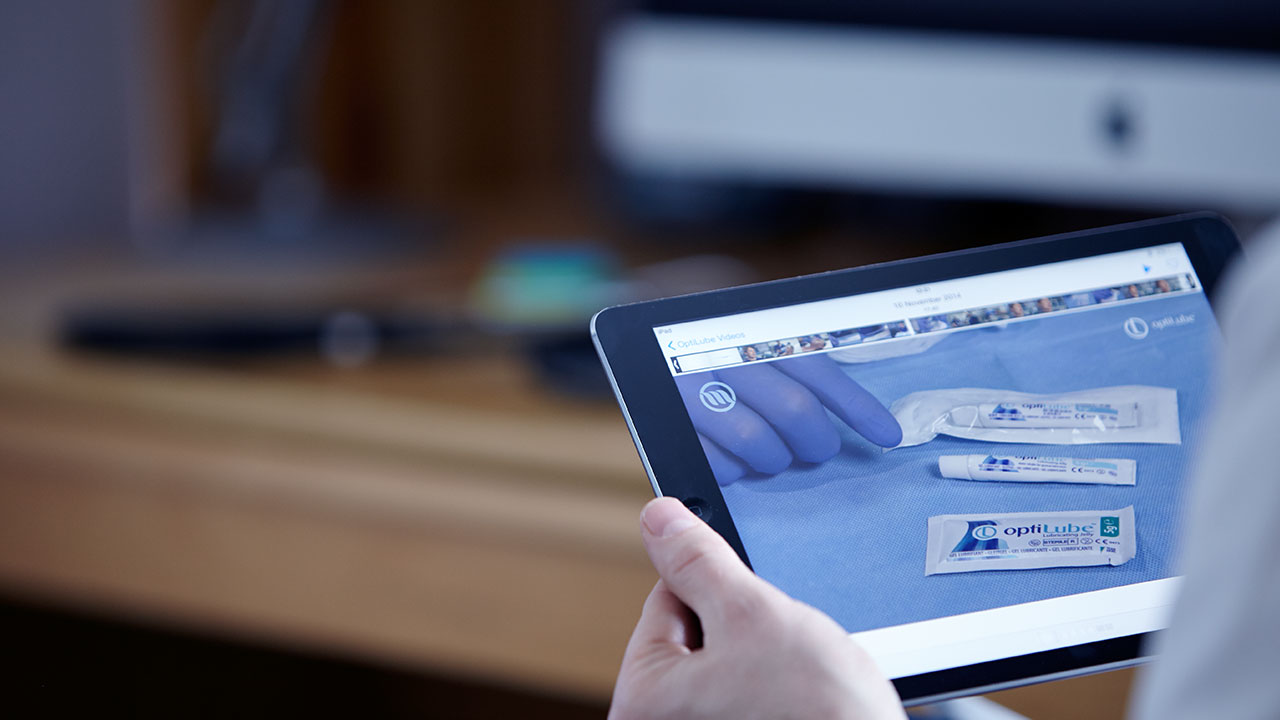 What people have to say about OptiLube Active
As a Senior District Nurse, catheterisation is a daily patient procedure. OptiLube Active offers superb viscosity for catheter insertion and smooth lubrication for patient comfort both of which are of equally high priority.

Rachel Turner

North Tees, UK