Multi Fix Gentle is a universal securement device for medical tubing. Effective securement helps to reduce the risk of pain, trauma and infection. It also gives patients the confidence to move around freely, without having to worry about pain or discomfort caused by accidental pulling against their medical tubing.
Benefits of the Multi Fix Gentle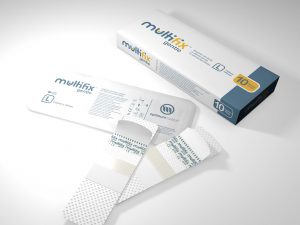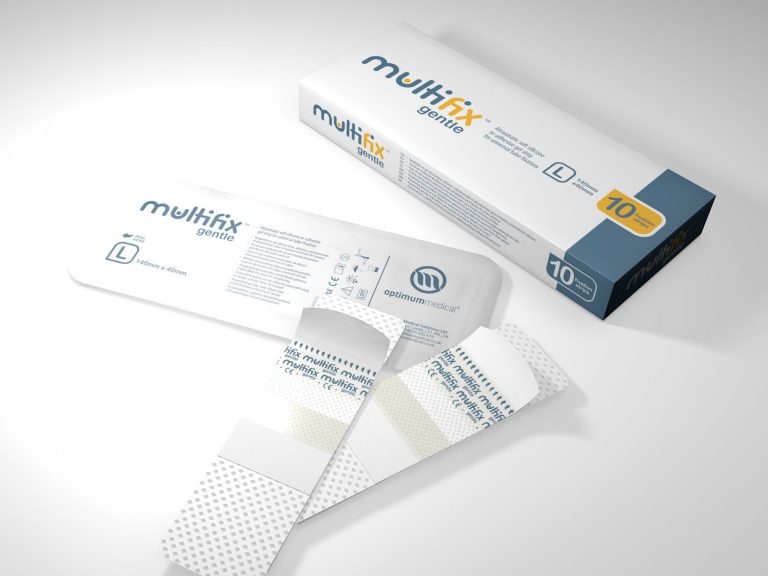 We've designed the Multi Fix Gentle using the same skin-friendly silicone technology as our Ugo Fix Gentle (catheter clip). It's safe to use, even on delicate or sensitive skin and the silicone gel helps to reduce the risk of allergic reactions. A single Multi Fix Gentle can be used for up to 7 days. No complex skin preparation is required either – it can even be applied to hairy skin without causing pain on removal or leaving any residue on the skin. The Multi Fix Gentle is showerproof, breathable and translucent – allowing clinicians to monitor skin integrity without having to remove the device. The Multi Fix Gentle comes in two different sizes (small and large) – making it suitable for a wide variety of applications and different tubing sizes.
How do I use the Multi Fix Gentle?
Using the Multi Fix Gentle is easy and each box comes with its own instructions for use. The clinician or patient first needs to ensure the skin is clean and dry (there's no need to prepare or shave the skin). Once the backing is removed from the Multi Fix Gentle, it can be placed on the skin in the desired spot and smoothed into place. Once the front tab on the Multi Fix Gentle is lifted, the release paper can be removed to reveal the adhesive. The tubing can then be placed on the base pad, and the adhesive tab placed over the top to secure the tubing in place. Patient comfort is a priority, so if after applying the Multi Fix Gentle the patient feels the tubing is still pulling, either the Multi Fix Gentle itself or the tubing can be repositioned as necessary.
To receive free fixation samples from the Ugo Urology range (including Multi Fix Gentle), complete the short form below:
Alternatively, call 0113 263  3849 to speak with one of our friendly customer care advisors or visit the product page on our website by clicking here.