Catheter fixation
At Optimum Medical, we pride ourselves on being specialists in catheter fixation. We also listened to patients and understood that having access to a choice is really important to them. This is why we provide a range of catheter fixation devices in our Ugo Urology range. This includes the Ugo Fix Gentle (catheter clip), Ugo Fix Catheter Strap and Ugo Fix Sleeve (leg bag holder). In addition to this, we've recently introduced the Multi Fix Gentle – a universal securement device for medical tubings and urinary catheters.
It's well-known that effective catheter securement helps to reduce the risk of pain, trauma and infection. In 2017, the cost of treating a catheter-associated urinary tract infection (CAUTI) estimated to be close to £2000 per episode, it's imperative that proper catheter securement is used to help eliminate these avoidable costs.
Discover the Ugo Urology fixation range…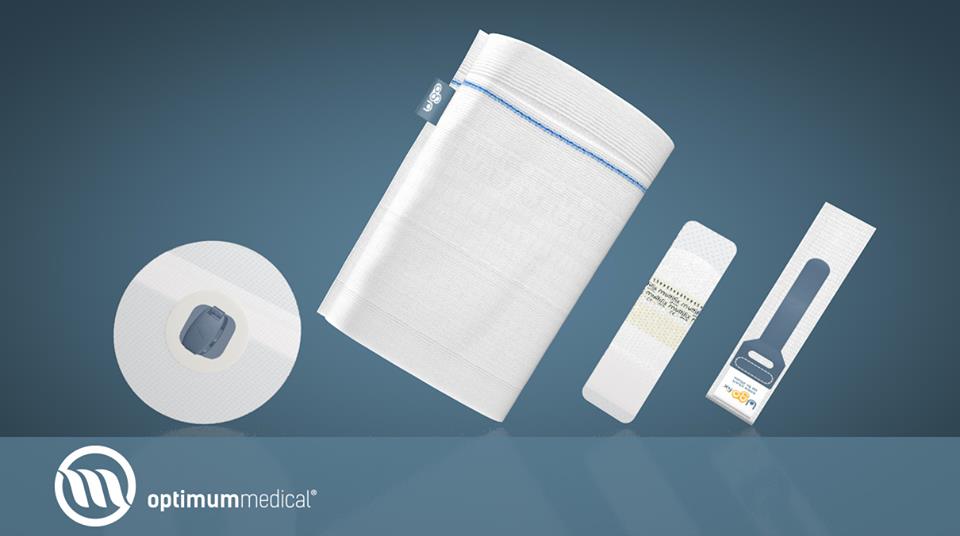 The Ugo Fix Gentle features a revolving clip which provides securement at the bifurcation of the catheter. It benefits from soft, skin-friendly silicone technology, helping to achieve atraumatic securement – even on delicate or sensitive skin. Fixating the catheter in place limits urethral friction, which can cause discomfort to the patient and result in preventable trauma. One Ugo Fix Gentle can be used for up to seven days and can be easily removed and repositioned without losing adhesion.
The Ugo Fix Catheter Strap can be used to fixate either the leg bag tubing or the tubing of the catheter itself. This catheter strap features two silicone strips, which help to generate a secure yet comfortable grip against the skin. The Ugo Fix Catheter Strap is available in a range of sizes and the length can even be trimmed down to achieve the perfect fit for each individual patient. Each box of Ugo Fix Catheter Straps comes with a laundry bag included to support the daily wash and wear cycle.
The Ugo Fix Sleeve has been created to provide effective support for Ugo Leg Bags. Our catheter bag holder features graduated lines of concentrated elastane – for support and controlled expansion when the bag is filling. It has been designed to contour to the patients' leg shape, ensuring even distribution of urine and reduced noise on movement. The Ugo Fix Sleeve is available in a range of sizes and the colour coded top seam assists with correct fitting and re-ordering. As with every product in the Ugo Urology range, each box includes a comprehensive patient and carer user guide. This can be used as an educational tool and serves as a handy point of reference for patients living at home with a catheter. Each box also includes a laundry bag to assist with the daily wash and wear cycle.
As well as being used to secure urinary catheters, the Multi Fix Gentle provides securement for a range of medical tubings. It's available in two sizes and each can accommodate a range of tubing diameters. It features the same soft, skin-friendly silicone technology as the Ugo Fix Gentle and can be easily and comfortably removed, repositioned and reapplied without loss of adhesion or leaving a sticky residue. No skin preparation is required prior to application and there's no need for solutions to dissolve the adhesive on removal. Find out more by visiting the Multi Fix Gentle page on our website here.
Receive a free Ugo Urology sample box
To receive a Ugo Urology sample box containing one of each of the above fixation devices, please complete the short form below: