American Urological Association's (AUA) Annual Meeting
in 2017, we showcased our Ugo Urology range in the US for the first time! the AUA is the largest gathering of urologists in the world, with over 10,000 delegates expected to attend – so it was a  fantastic opportunity to present Ugo Urology.
The FDA approved Ugo Urology range has been created in close collaboration with clinicians and designed with the patient in mind. All features of the Ugo Urology range have been specifically developed to make the patient more comfortable following catheterisation, and allow them to continue living an independent life.
ACA success in Belfast
In May, we attended the ACA Annual Conference and Exhibition in Belfast. The event started with a very interesting symposia presentation, delivered by Cath Williams – Locality Lead at North Somerset Community Partnership. Cath's presentation was titled 'Making a choice of catheterisation gel and the role of Chlorhexidine – reducing risk and enhancing patient-centred care'.
Following Cath's presentation, we met large numbers of clinicians on our stand – all keen to learn more about the latest addition to our catheterisation jelly range – OptiLube Active CHG Free (with Lidocaine 2%)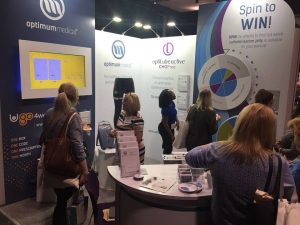 We had plenty of clinicians gathering around our stand to take part in our 'Spin to Win' game. By spinning each of our wheels, clinicians had to match the catheterisation gel in our range with the type of patient this gel could be used on. By making a match, clinicians were entered into our prize draw with a top prize of winning a NutriBullet.
Medica – World Forum for Medicine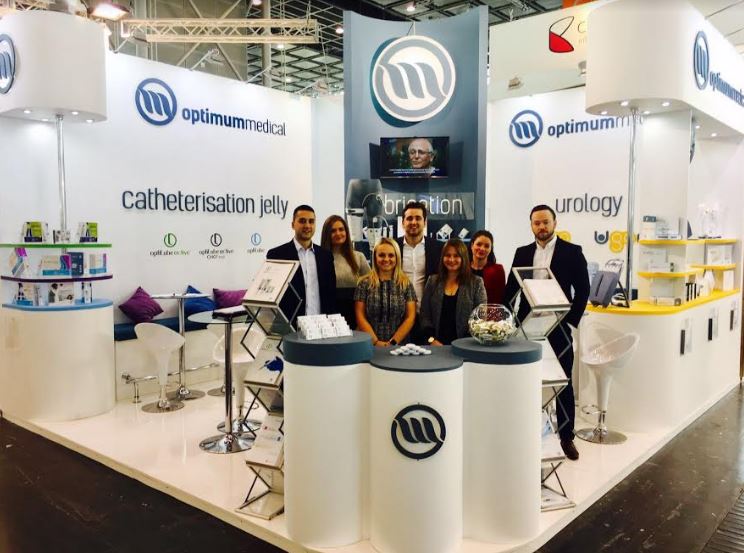 Medica took place in Düsseldorf from 13 – 16 November 2017. 
Medica is a prestigious show with a global presence – attracting distributors and clinicians from across the world. We had an amazing time meeting with our international partners and making lots of new contacts!
BAUN-British Association of Urological Nurses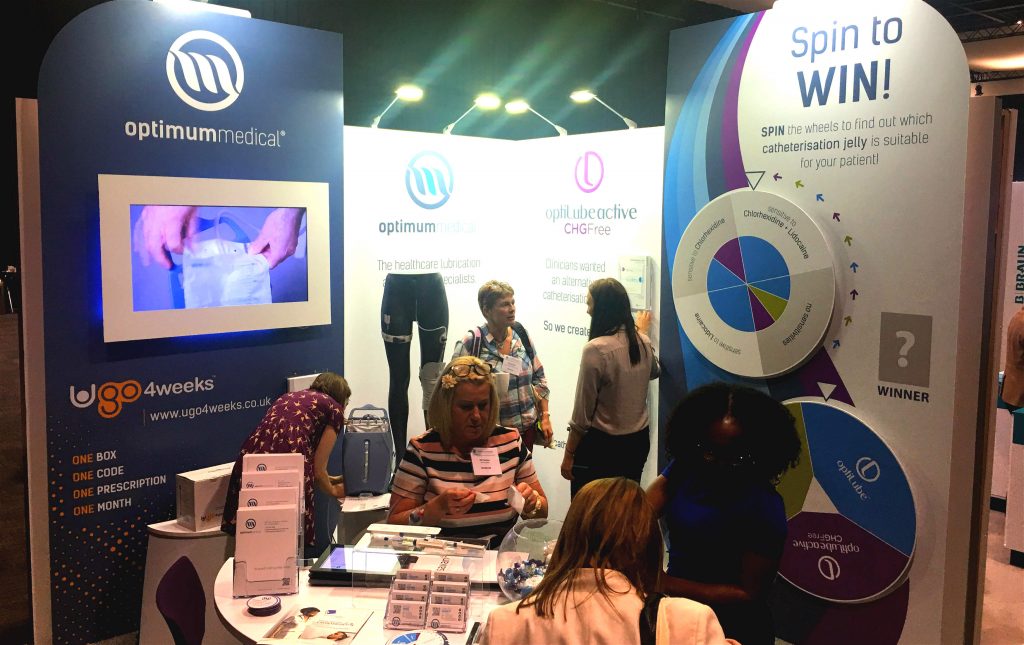 Shortly after Medica, our UK team attended BAUN (British Association of Urological Nurses) Annual Conference and Exhibition. This is the biggest UK show in our calendar and it's consistently well-attended by urology clinicians from across the country. BAUN 2017 took place in Glasgow's iconic SEC exhibition centre on 27 – 28 November, when this riverside venue is playing host to a selection of the UK's top urology organisations. As with Medica, BAUN 2017 was bigger than ever. We doubled the size of our stand from 2016!