Patients are at the heart of everything we do at Optimum Medical. All of our products have been purpose-designed to make life with a catheter that little bit easier. We're passionate about constantly creating better devices for patients and we work to achieve this by involving them in our product development process and actively seeking their feedback on our products.
Patient-focused product features in our Ugo Urology range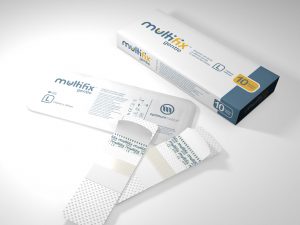 – Our Ugo Fix Gentle catheter clip and Multi Fix Gentle use soft silicone technology to achieve atraumatic fixation of catheter tubing and other medical tubings. Effective securement reduces the risk of pain, trauma and infection – leading to improved patient outcomes. Both the Ugo Fix Gentle and Multi Fix Gentle are safe to be used even on delicate skin and no complex skin preparation is required prior to use. Both products can be worn for up to 7 days and can be easily removed and re-positioned without loss of adhesion.
– We offer patients a wide range of choice in our Ugo Leg Bag and Ugo 2L Drainage Bag range. Our Ugo Leg Bags are available in varying volumes, from 350ml to 750ml. The range includes lever tap and T-tap options and a choice of tube lengths. Our community Ugo Leg Bags feature a quick dry, fabric backing for increased patient comfort. In addition to this, the material of the bag is designed to reduce noise when moving.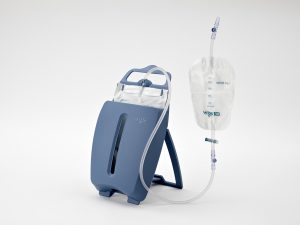 – As with all of our products, our Ugo Stand with Dignity has been designed with patients in mind. It features a removable dignity cover for discreet urine drainage. The Ugo Stand with Dignity can either be used free-standing, or it can conveniently hook on to the side of a chair or a bed. The Ugo Stand with Dignity is exclusively available for patients using our Ugo 2L Drainage Bags.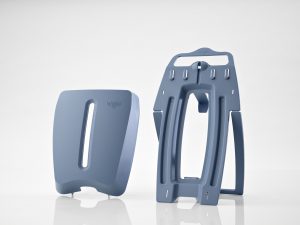 To receive a free sample box containing products in the Ugo Urology range, please complete the form below:
Alternatively, you can call us and speak with one of our friendly customer care advisors on 0113 263 3849 or email enquiries@optimummedical.co.uk.
Patient and carer user guides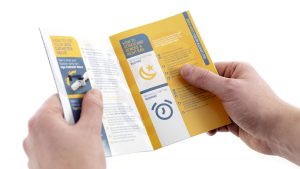 Each product in the Ugo Urology range comes with a comprehensive patient and carer user guide. We listened to patients and understand that being discharged from hospital with a catheter can be a cause of worry. Each user guide serves as a handy point of reference for patients when they go home and includes clear instructions on how to attach, remove and care for the products. It can also be used by nurses as an educational tool, helping them to empower patients to take control of their own catheter care.
A useful additional feature is the calendar in our Ugo urine drainage user guides. Patients can use this to keep track of when they next need to change their Ugo Leg Bag or Ugo Catheter Valve.
Informative product videos
We don't just stop at user guides. Our website features informative product videos. Click here to view our animation demonstrating how to use our Ugo Fix Gentle catheter clip.