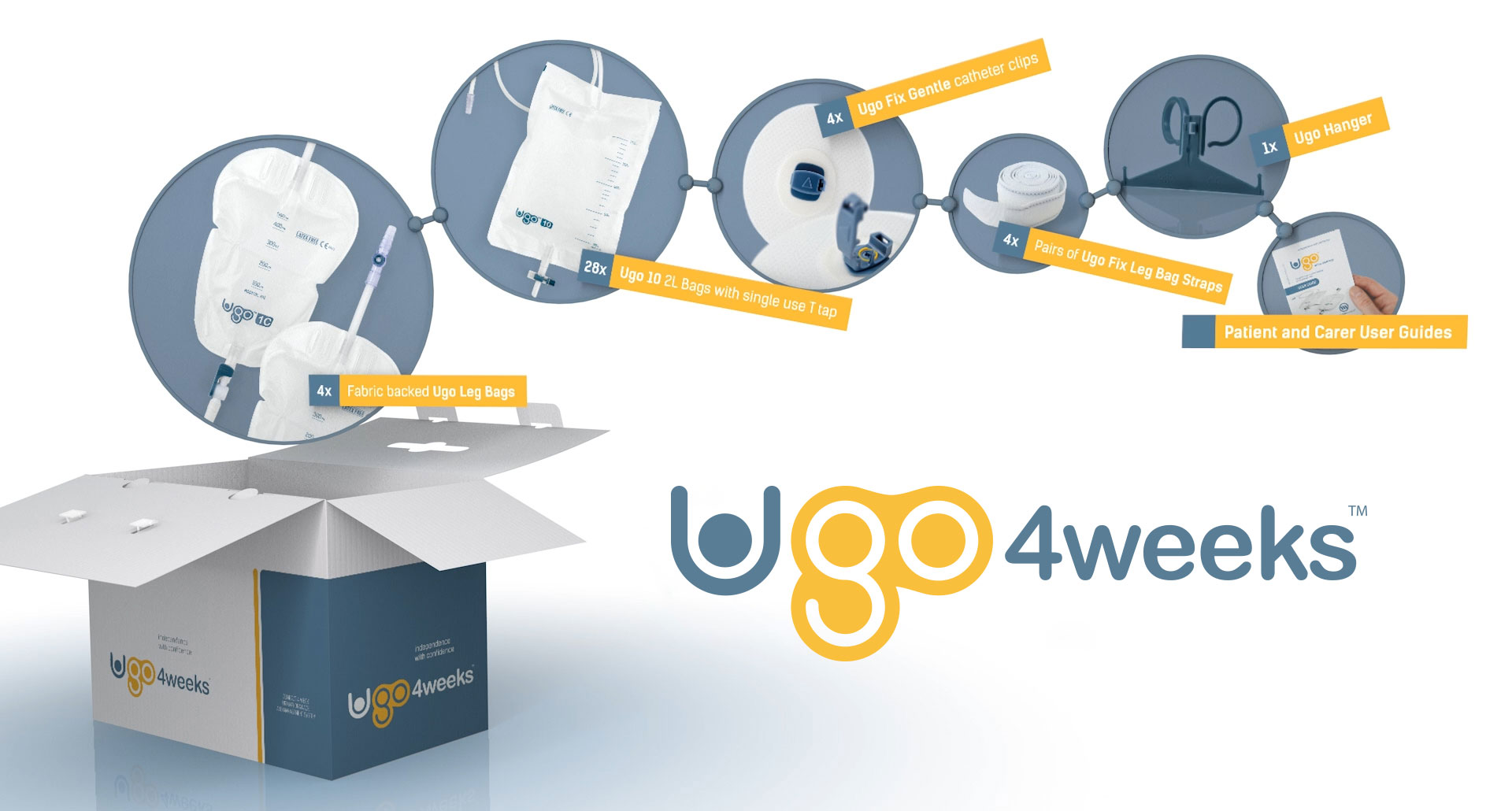 Ugo 4 Weeks is one of our newest products at Optimum Medical. Ugo 4 Weeks provides a 4-week supply of catheter drainage and fixation devices – all contained in a compact, discreet storage box.
What are the benefits of using Ugo 4 Weeks?
Reduces the risk of running out of stock – the 4-week supply makes it easy to know when to place the following order
Reduces waste – having control over stock levels reduces the risk of over-ordering products
Easy to order – with only one product code to remember per box, placing the following order is quick and simple
Compact, discreet outer box – making it ideal for storage in the bedroom or bathroom
Add on fixation – select any additional Ugo Urology catheter fixation devices you require in your preferred size and use these alongside the contents of your Ugo 4 Weeks box. This includes the Ugo Fix Catheter Strap and Ugo Fix Sleeve (leg bag holder)
Free samples
To receive samples of each product included in Ugo 4 Weeks (as well as plenty more), please fill out the short form below:
Ugo 4 Weeks is available through our home delivery service – Optimum Delivered. Optimum Delivered delivers essential urology supplies directly to peoples' homes across the country. Find out more by visiting www.optimumdelivered.co.uk.
Why not get in touch? We'd love to hear from you!
We'd be more than happy to chat with you about Ugo 4 Weeks or Optimum Delivered if you have any questions! Please give us a call on 0113 263 3849 and one of our friendly customer care advisors will be happy to help.