Supporting healthcare professionals
The team at Optimum Medical are always supporting healthcare professionals. Whether this is ensuring they have access to the best continence products, providing interactive product training for nurses or supporting the discharge process to ensure patients with catheters are well-equipped when they go home.
Optimum Medical's motto is 'constantly creating better' and this is something we live by. Read on to find out more about how Optimum Medical support healthcare professionals. You'll even find some supporting testimonials throughout from people who have benefited from our products and services
The people who use our products on a daily basis our central to everything we do. Optimum Medical works hard to create devices that are highly effective, discreet, comfortable to wear AND easy to use. Not only this – we also ensure they're cost-effective compared to other products available in the market.
"The Ugo Urology range from Optimum Medical provides high quality, yet cost effective products, all worthy of inclusion in our continence care formulary. These products suit our patients' needs and deliver improvement on other leading brands. The products are of a brilliant quality and represent excellent value." Carolyn Freeman – Clinical Lead Continence Care, Medway Continence Team
Education and training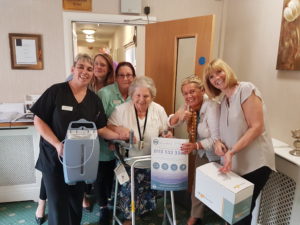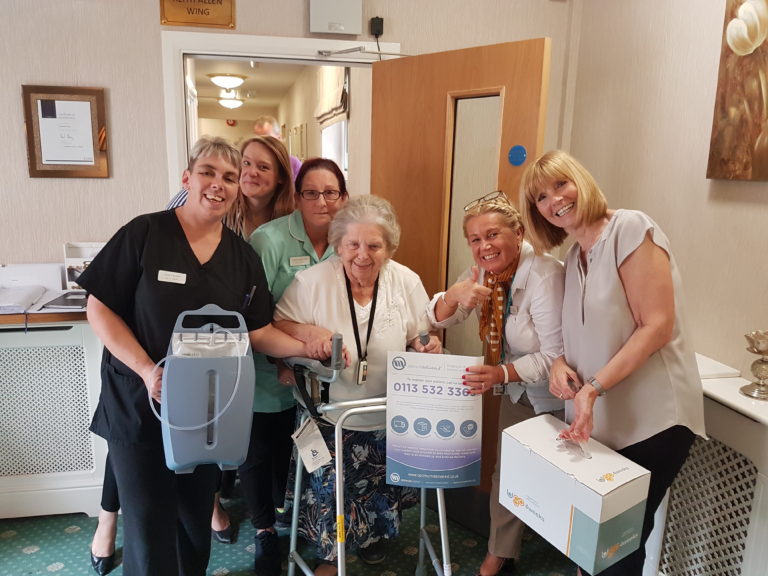 We offer catheterisation product training across the UK to support healthcare professionals. This is provided by our team of highly experienced regional account managers.
"We'd like to take this opportunity to thank you for the catheter training we received in our care home. The staff found this very beneficial and the training was delivered in an engaging way which assisted our staff in their learning. The staff were really taken with the Ugo Urology products and can see how these will be of a clear benefit to our catheter users." Lisa Parry – Deputy Manager, Park View Care Home.
"It is really useful to know that I can rely on Optimum Medical to assist in the delivery of training. It would be impossible to deliver training to every single area required without the support of the commercial sector." Sharon Holroyd – Lead Continence Clinical Nurse Specialist, Calderdale Continence Service
We're proud to offer clinicians a choice of catheterisation gels. Our range includes OptiLube Active with Lidocaine 2% and Chlorhexidine 0.05%, OptiLube Active CHG Free with 2% Lidocaine, and OptiLube syringes without active ingredients.
Each catheterisation gel in our range is available in a 6ml (female) and 11ml (male) sterile, pre-filled syringe.
OptiLube Active CHG Free is the newest catheterisation gel to join our range. We introduced this new format due to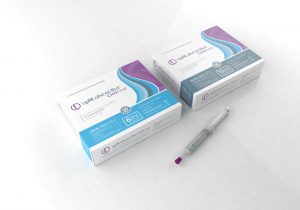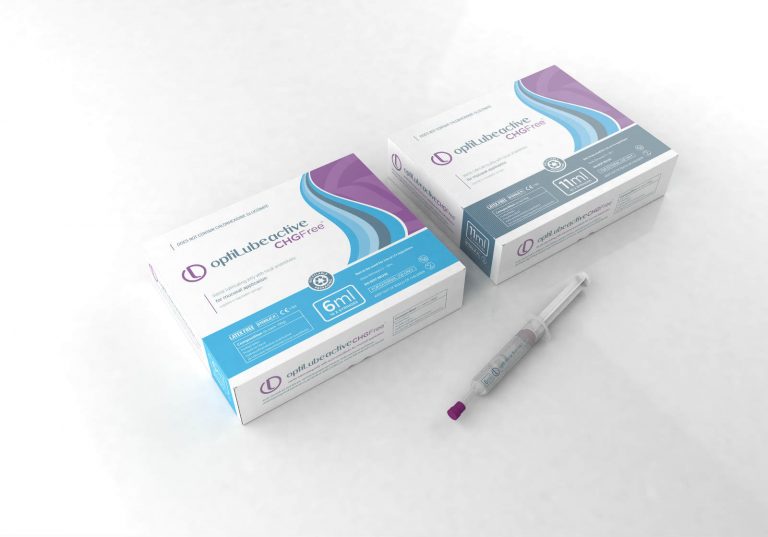 clinician demand for a gel which contained Lidocaine 2% as the sole active ingredient.
"After years of having to forewarn patients of the stinging feeling to come, I'm able to catheterise patients comfortably with OptiLube Active CHG Free. I've had no negative feedback at all from the patients I have used it with." Elizabeth Ketcher – Urology Nurse Specialist, Croydon University Hospital
Products which improve patients' quality of life
We thoroughly test all of our products and if it isn't something we'd wear ourselves, it simply doesn't make the cut. We want patients to be able to live their lives uninhibited by the fact they have a catheter. In order to do this, people need to have access to products that fit with their lifestyles.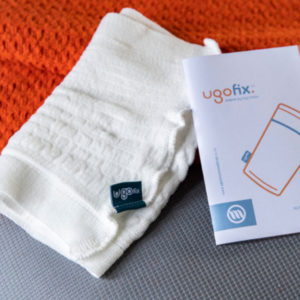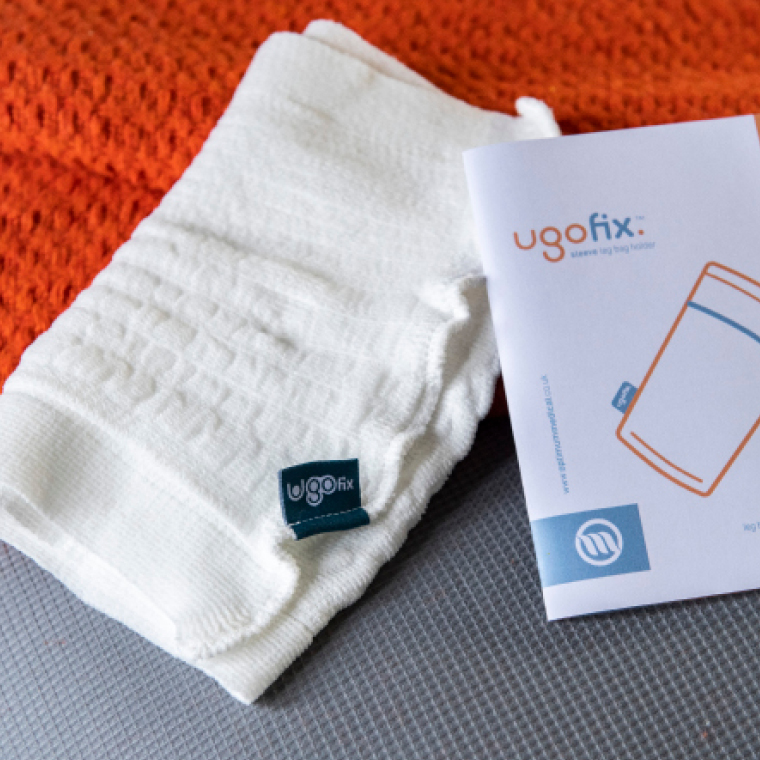 "The Ugo Fix Sleeve (leg bag holder) is amazing. My partner used the Ugo Fix Sleeve this weekend on his upper leg. This gave him enough confidence to wear shorts – something he usually does all summer but was feeling he might not be able to do with a catheter and a leg bag. The Ugo Fix Sleeve has made this option available to him. We were out for the day and nobody noticed. This gave him the greatest confidence boost! It may seem like a simple thing, but to him it's freedom." Martin Otter – carer, Devon.
Free product samples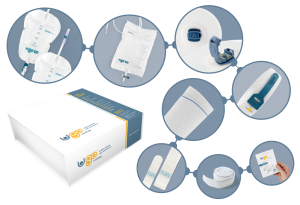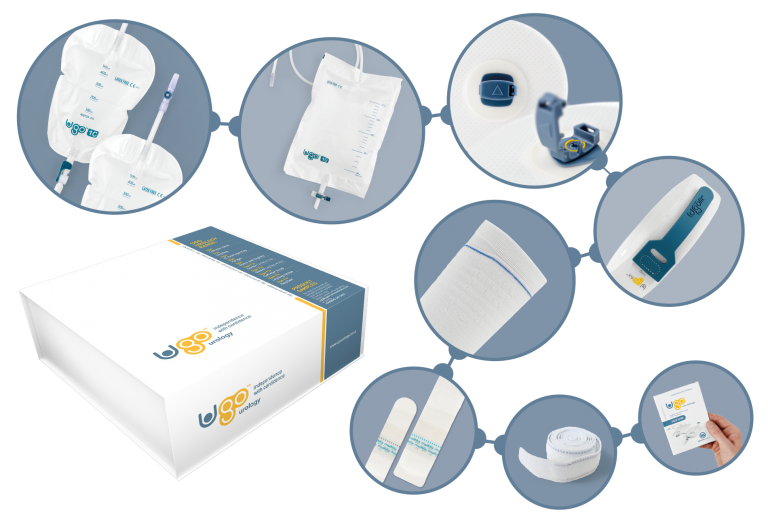 By giving your patients a choice of products, you can deliver truly patient-centred care. We provide Ugo Urology sample boxes, filled with one of each product in the range for people to try at their leisure and in the comfort of their own homes.
"I received a sample box filled with all the products in the Ugo Urology range. This enabled me to try all the products and find out what worked best for me. All of the Ugo Urology products are of a very high standard." Claire Smith – patient, Cambridgeshire
To request a Ugo Urology sample box, please complete the form below: