Catheter support after hospital discharge
Optimum Medical understands the importance of joined-up care between acute and community services and the impact this can have on the patient journey.
Linking up the products patients are sent home with on hospital discharge with the products they're continuing to use at home helps to ease the transition by providing patients with products they're already familiar with.
We provide a range of solutions to help clinicians support their patients through the hospital discharge process. Read on to find out more!
Ugo Home – going home with a catheter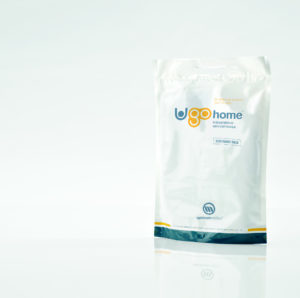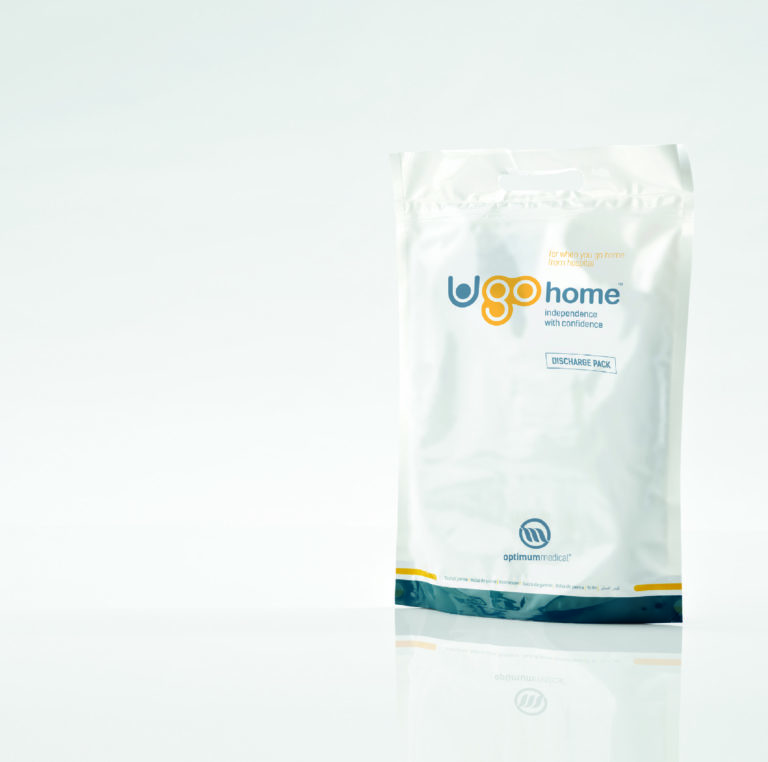 Ugo Home provides a 7-day supply of catheter drainage and fixation devices. Patients being discharged with a urinary catheter in situ can leave hospital feeling confident they have all the products they need for the following week. These devices are contained within a handy, resealable carrier. This also includes user guides for each of the products inside, to help provide extra support and guidance in those first few days back at home and reduce the need for community nurse callouts.
To find out more about Ugo Home or request your free sample, email enquiries@optimummedical.co.uk or call 0113 263 3849.
Ugo 4 Weeks – as featured in BJCN (September 2019)
Many people living in the community with a catheter can transition from Ugo Home to Ugo 4 Weeks. Ugo 4 Weeks provides a 4-week supply of catheter drainage and fixation devices. These are all contained within a compact storage box – ideal for discreet storage in the home.
Here are some of the benefits of Ugo 4 Weeks: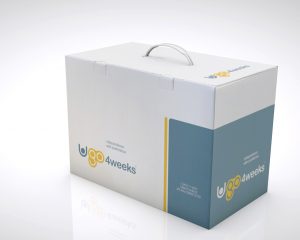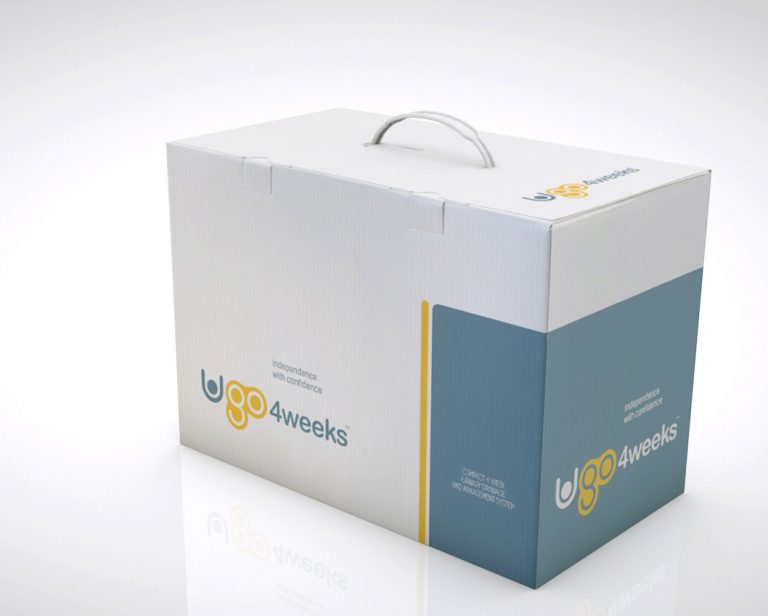 – It's widely available on prescription
– One code per box – easy to order
– Easy to know when to place the next order – prevents over-ordering and unnecessary waste
– Provides patients with a choice of leg bag included (long tube/short tube, lever tap/T tap)
– Provides cost savings for both short-term and long-term catheter patients, compared to prescribing the contained products individually
To receive samples of each product included within Ugo 4 Weeks, please complete the short form below:
Vyne – home delivery service
Vyne is Optimum Medical's free home delivery service, reliably and discreetly delivering prescribed products to patients' homes across the UK. Your patient will receive a call once a month from their friendly customer care advisor, who will run through a stock check and ensure their next order is placed, giving continuity of product and peace of mind.
To find out more, call 0344 225 1519 or email hello@vyne.co.uk