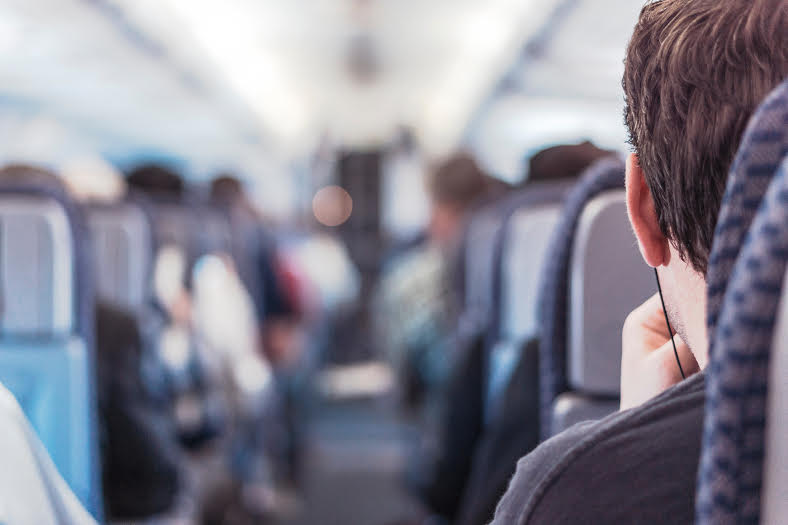 Flying with a catheter – Can you fly with a catheter fitted?
Using a urinary catheter or sheath system shouldn't affect any of your normal activities, including travelling or going on holiday. However, we understand that for some people with an indwelling catheter, travelling causes severe anxiety, especially when flying with a catheter. In this article we'll share some of our top tips for getting prepped ahead of a flight with your catheter.
Air travel
Planning and knowing what to expect at each point of the journey is key to reducing anxiety. Whether you're travelling domestic or international, the advice is the same:
Preparation is key
Always ensure you have enough products to last whilst you're away, plus a few spares just in case
Contact your airline ahead of time
Inform the airline that you are flying with a catheter, as they may have some advice to help make your journey more comfortable. At this point you can request a seat that suits you and ensure you can board the plane at the most convenient time for you. The airline may request a letter from your healthcare professional.
Contact the airport security
Informing airport security ahead of time that you are travelling with a catheter will help ensure that you can pass through the security area at the airport without any unnecessary stress. The airport call hander will instruct you where to go and what to do as you reach security and how you need to pack your catheter supplies.
Contact your healthcare professional
Before travelling contact your healthcare professional who can offer advice about managing your catheter while travelling and ensure you know what to look for should any complications occur. Your healthcare professional can also provide you with a letter to inform airline or airport security staff that you have an indwelling catheter if you feel this may help you navigate through the airport with less anxiety.
Pack for every eventuality
When packing a carry-on bag, remember catheter supplies and lubrication are exempt from any limitation but still need to be less than 100mls and contained in a clear, resealable plastic bag. Pack enough supplies to see you through the flight comfortably and a few extra just in case your luggage is delayed or goes missing. If the thought of your luggage going missing is causing you to worry, consider sending a box of catheter supplies to your accommodation ahead of your arrival to relieve any anxiety you may be having. Keeping your catheter and other devices clean can be challenging when travelling, so make sure you pack antibacterial wipes and sanitiser.
Request a private screening at security
When you reach the security area on the day of your flight, you have the right to request a private screening. You will not be required to remove your catheter or drainage bag or open any medical supplies you have packed in your carry-on bag.
Look after yourself
Once you're in the air it's important that you stay hydrated and continue to monitor your catheter drainage and fixation.
Catheter products designed for you
The Ugo Urology range of catheters, fixation devices and drainage bags is designed with independence in mind. All products in the range have been designed with key features to make the user feel comfortable and confident using them. From the soft silicone strips on the inside of the Ugo Fix Catheter Strap to help comfortably grip the skin, to the transparent universal connector on our Ugo Leg Bags to securely connect to all indwelling catheter, every feature has been thoughtfully designed to benefit you. We also offer a wide range of intermittent self-catheters (ISC) designed to provide comfort, reliability and patient-centric care. If you're able to use them, ISC products are perfect for air travel!
Get your travel Certificate Today with Vyne!
Although travel authorities and staff should be fully trained on how to work with a passenger traveling with a catheter, it's sadly not always the case. Our travel certificate helps to simplify all of your necessary medical information which staff may need, along with an official notice.