It's been a busy few months for Optimum Medical with our summer 2019 events. Our team have been here, there and everywhere – working hard and achieving many successes along the way!
2019 events – what have we been up to this summer?
Leeds formulary launch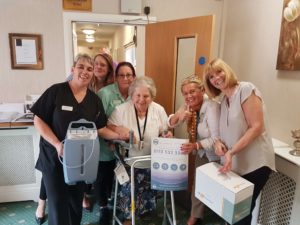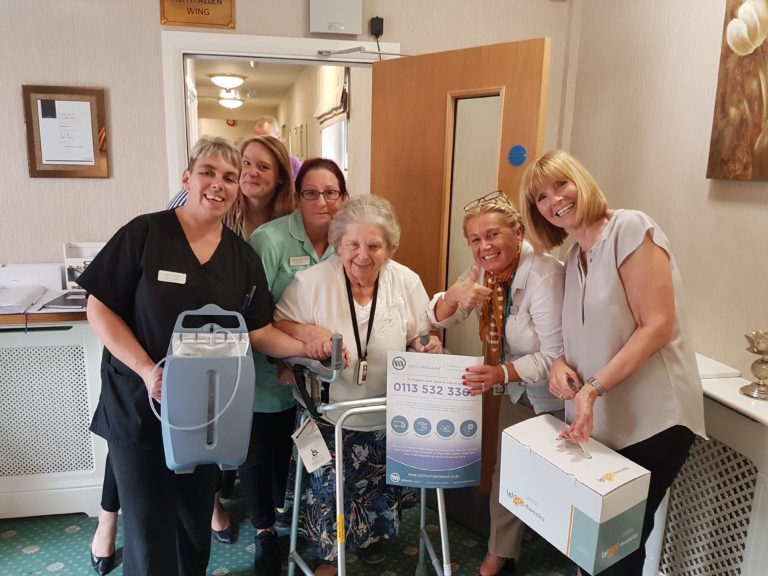 We spent the start of this summer promoting our addition to the continence formulary in Leeds – Optimum Medical's hometown. This was a whole-team effort as we spent time visiting hospitals, district nurse bases and care homes across the area, discussing the benefits of our products and giving out samples.
London ACA Regional Conference
On 1st July, our London account manager Michelle d'Hotman de Villiers attended the London ACA Regional Conference. This provided her with an excellent opportunity to catch up with plenty of clinicians, as well as enjoy some of the educational talks throughout the day.
Leiria Urology Congress, Portugal
From 11th – 13th September, our Account Executive Carla was jetting off to the Leiria Urology Congress in sunny Portugal. Here's a photo of our distributor Patricia from Clinifar on our dual-branded exhibition stand. During this trip, Carla was promoting our catheterisation gels and also our Ugo Urology range. Carla is a busy lady – as well as Portugal and Spain, she also looks after all of our customers in South America, too!
Yorkshire ACA Study Day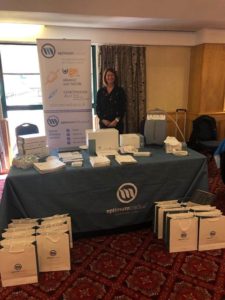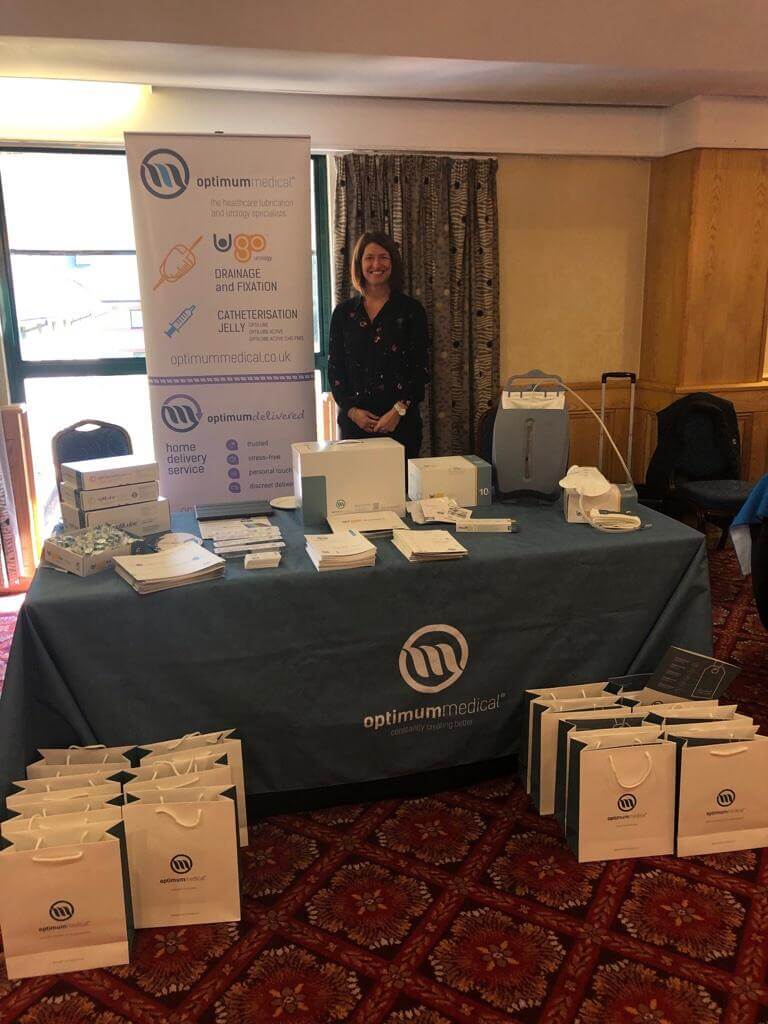 On 19th September, Gill Fairless (National Sales Manager) and Wendy McCulloch (Clinical Advisor – pictured on the left) represented Optimum Medical at the Yorkshire ACA Study Day. We love supporting these regional meetings. Not only is it a great networking opportunity, but it also gives us the chance to build on our existing knowledge by listening to the informative presentations during the day.
Stoma & Continence Awareness Day, Leeds
On 26th September 2019, Gill Fairless (National Sales Manager) and Paige Adams (Brand Executive – pictured) attended the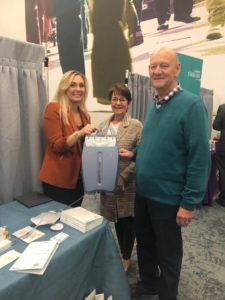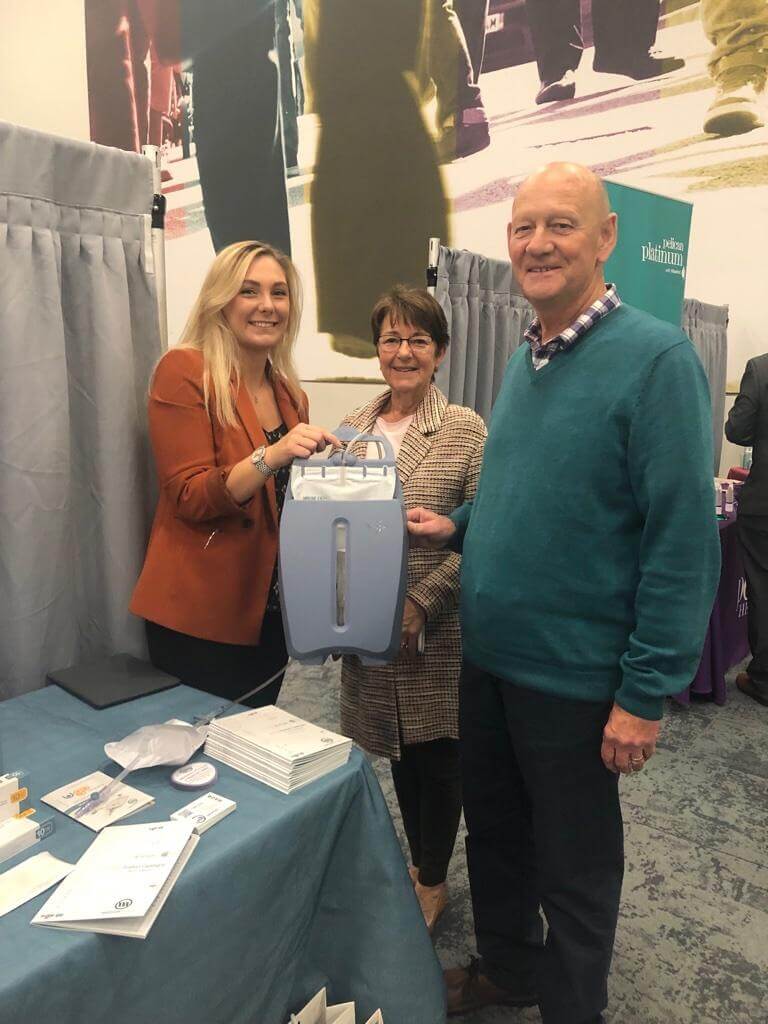 Leeds Continence and Stoma Awareness Day. This is an event we've been to a few times before. We love the opportunity to speak directly to people who are benefiting from using the catheter drainage and fixation products in our Ugo Urology range. At the event this year, Gill and Paige met William and Susan (pictured). William is using our catheter night bag stand – the Ugo Stand with Dignity.
The Ugo Stand with Dignity features a removable cover, giving people the choice as to whether they want to have their 2L bag on show or not. He commented that our products have made a real difference to his life, which is lovely to hear!
Future events
South West ACA Regional Meeting – 10th October 2019
V+VN Urology Symposium, Holland – 8th November 2019
BAUN Annual Conference and Exhibition, Liverpool – 11th – 12th November 2019
Medica, Dussledorf – 18th – 21st November 2019
Are you coming along to any of the above future events? If so, we'd love to meet you. Please feel free to visit our stand. Our team will gladly welcome you and talk you through our product ranges.