The first Optimum Medical Beach Clean was a tremendous success. We removed 592 pieces of litter from the north beach in Bridlington as part of our beach clean, in partnership with the Marine Conservation Society (MCS).
Well above the UK average of 425 pieces of litter per 100m stretch of beach.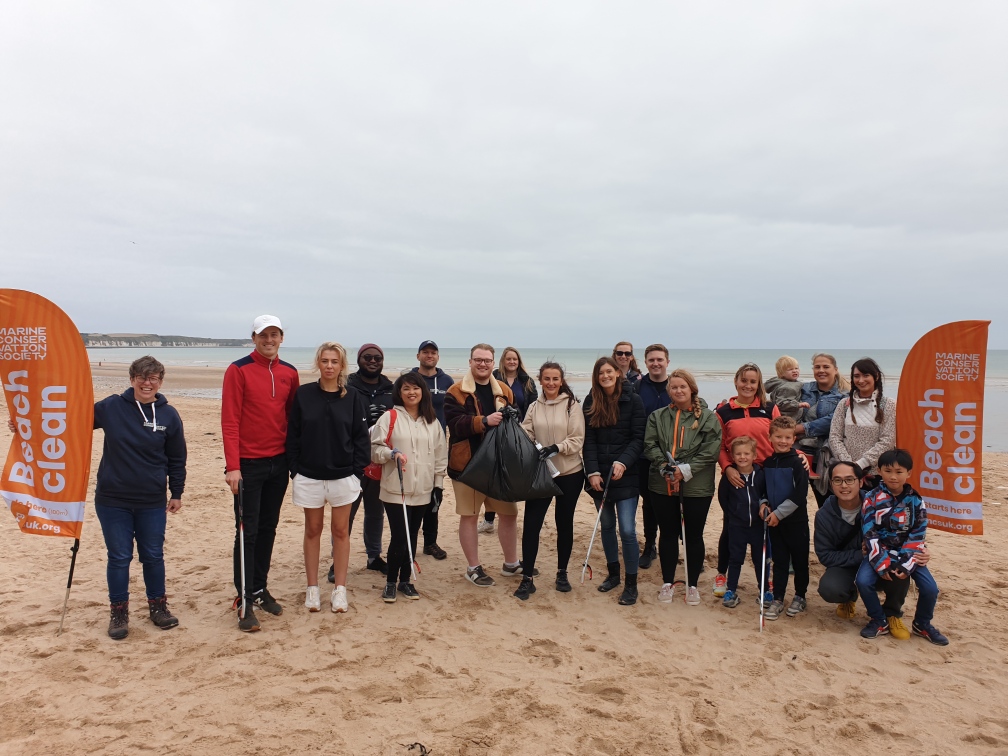 "A huge thanks to all the team that helped spruce up Bridlington Foreshore last week, we collected a significant amount of small litter and microplastics of which animals often confuse with their typical prey source and ingest to their detriment. Many hands make light work, and the team did a sterling job of mitigating these pervasive pollutants from the beach". Matt Barnes, Volunteer & Community Engagement Manager, Marine Conservation Society.
For nearly 30 years the MCS have been cleaning our beaches along with a team of volunteers, and collecting data, using this data to influence legislative change, as well as impact practices to improve industry wide behaviour and reduce the negative impact on our seas and oceans.
From the plastic bag charge that was introduced in the UK in 2015, to the banning of micro plastics in cosmetics in 2018, the data collected during beach cleans, has directly contributed to these positive changes.
All the litter we collected was recorded and will help influence positive change in the future.
Ethical responsibility
As a manufacturer and global supplier of medical devices, we know we have an ethical responsibility to act in an environmentally positive way, and if that means donning some gloves, grabbing a litter picker, and spending the day on one of Britain's glorious beaches, count us in.
Having a positive impact
Of the 592 pieces of litter collected, the majority of the count was made up of small pieces of plastic. Some brightly coloured, that would catch the attention of marine life and birds when floating in our seas, get swallowed up, and end up in their stomachs.
Plastic pieces, fishing net and sweet and crisps wrappers made up the majority of the litter we collect from the beach. Some of the crisp wrappers still had legible writing, with expiry dates dating back to the 1980s.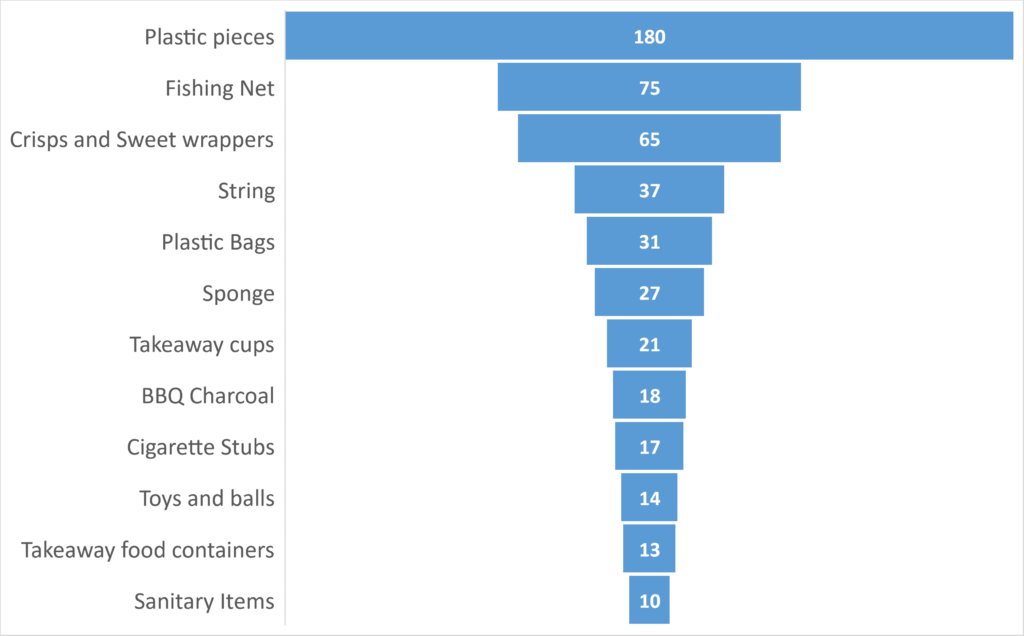 As a group we walked off the beach with a pep in our step and a bag of litter in our hand, knowing we had done something to contribute to protecting our beaches and marine life.
Support the Marine Conservation Society
The Marine Conservation Society is a UK charity fighting for a cleaner, better-protected, healthier ocean. A healthy ocean can help protect us against climate change and it can sustain a diverse array of species, including humans.
To learn more about what the Marine Conservation Society do and how you can support them, visit their website www.mcsuk.org/