International Nurses' Day 2019
This year's International Nurses' Day falls on a Sunday, a day when many of us will be spending time with our families or having a well-deserved rest, but not for many nurses around the world – A perfect symbol of the "always-on" nature of our nurses.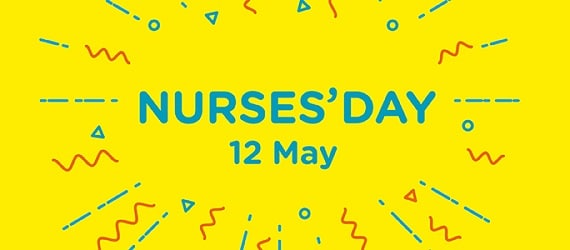 Each year International Nurses' Day is celebrated on the 12th of May, to commemorate the birth anniversary of the founder of modern nursing, Florence Nightingale. The Victorian icon is renowned for her work professionalising the nursing role for women, welcoming in a new era of modern nursing. With her social reforms on improving healthcare for all, advocating hunger relief in India, and expanding acceptable forms of female perceptions in the workplace, her impact on modern nursing couldn't be greater.
As a global medical company, we work alongside nurses on a daily basis, we see first-hand how hard they work to provide the best care for their patients, going above and beyond to help people in their time of need.
We asked our clinical advisors about their experience working in nursing:
"My favourite quote and mantra from when I worked in the NHS was, 'Never give up on anyone. Miracles happen every day.'- H Jackson Brown Jr – I can't take credit, but it is very true. It was on my office wall and replaced my predecessors- 'Hope is not a strategy!'"
"Working as a nurse every day is different, your day can go from status quo to chaos and back again in an hour. However, every day you will change a life, or a life will touch you. It's what makes nursing a privilege to be a nurse. It is what makes nursing exciting! I have hundreds of stories that encompass this."
At Optimum Medical our focus is on the patient, ensuring all lubricant gels and urology products we develop have the patient's health and comfort in mind. We couldn't do what we do without the passion and incite from the nurses we meet.
We'd like to thank all the nurses working tirelessly throughout long days, weekends, bank holidays, and nightshifts to take care of us and our loved ones. What would we do without you!