An overview of 2018 at Optimum Medical
ACA (Association for Continence Advice) Annual Conference and Exhibition
We attended ACA 2019 and had an absolute blast! We received a lot of interest in the OptiLube Active CHG Free (with Lidocaine 2%) during the event and it was even referenced in the first presentation of the conference, titled: The perfect match! Identifying the right catheterisation jelly for your patient.
At the end of the ACA conference, we were presented with the Best Exhibition Stand 2019 award! This was awarded by Patricia McDermott – ACA Chair, and as you can see on the left, very happily accepted by Gill Fairless and Charlotte Buckingham!
Presentations in Qatar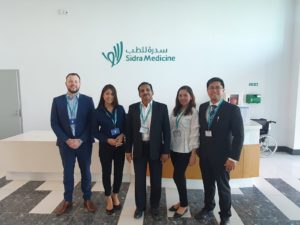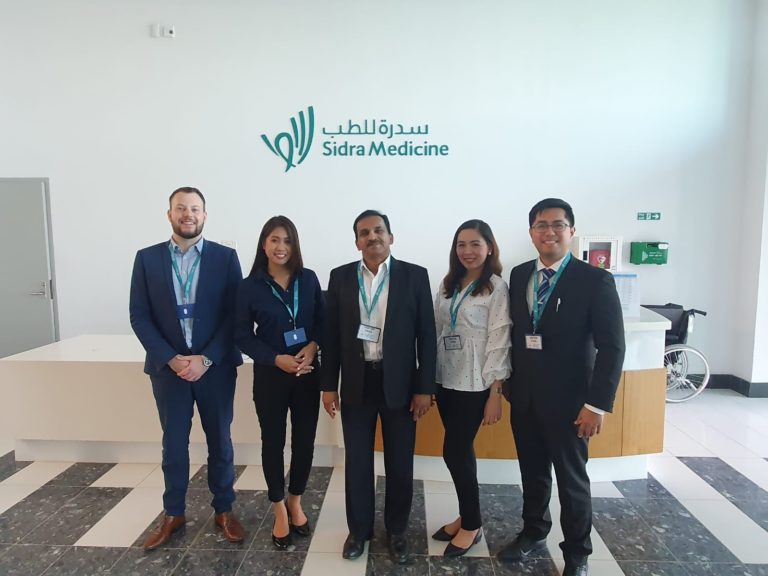 In October, our International Business Manager had been presenting our full range of products to healthcare professionals, alongside our partners Al-Balagh Trading & Contracting Co. W.L.L. Infection control clinicians were particularly keen to hear more about our single-use lubricant gel sachets and the ways in which our Ugo Urology fixation products can reduce the risk of pain, trauma and infection.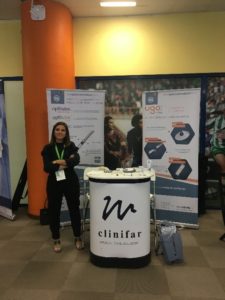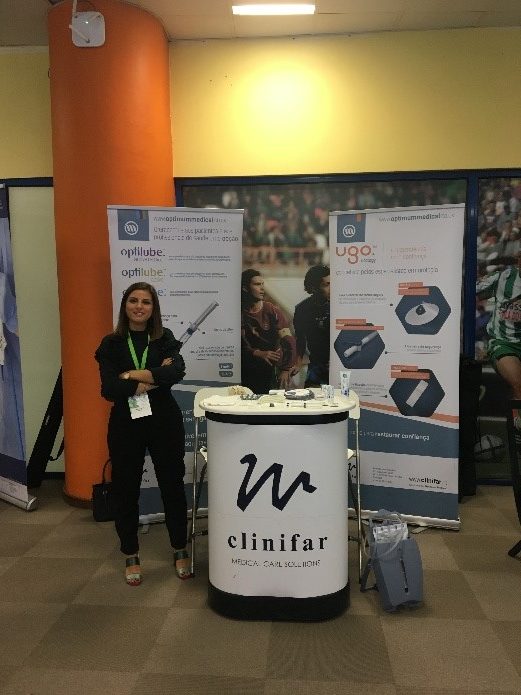 Exhibiting in Portugal
Our Account Executive attended a Urology conference in Leiria where we presented for the first time on our Ugo Urology range with our partners, Clinifar. We had a fantastic time speaking with nurses and doctors about our catheterisation gels and presenting some never seen before products in Portugal!
Networking in Lebanon and Libya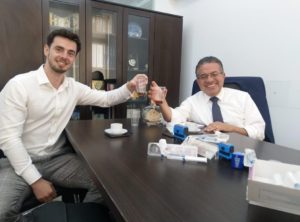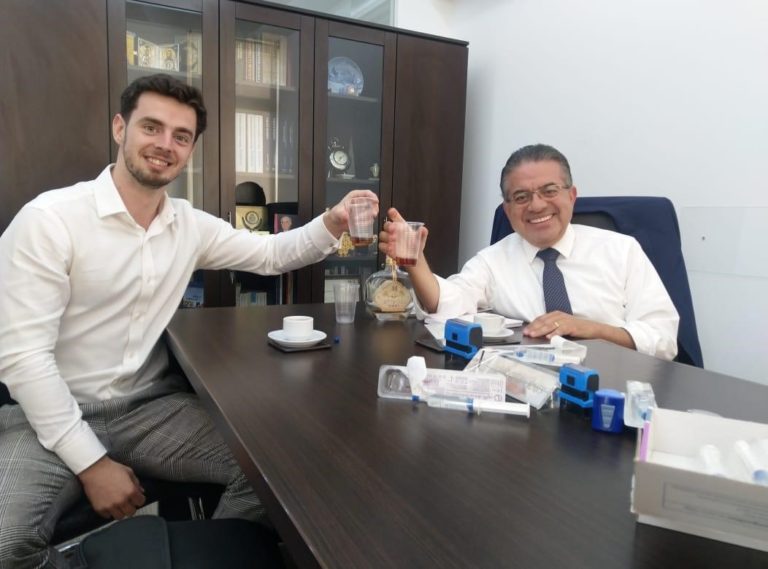 During November our Account Executive had been busy launching OptiLube Active in Lebanon. He met with urology and pharmacy key opinion leaders from hospitals in Beirut, Hamra, Tripoli and Byblos.
Our Account Executive visisted Denmark, making OptiLube Active CHG Free as widely available as possible in hospitals. There had been a recent change to catheterisation guidelines in Denmark which means gels containing Chlorhexidine are no longer recommended. We introduced OptiLube Active CHG Free into our range back in 2016 to give clinicians access to a gel where patients with sensitivity to Chlorhexidine could still benefit from the pain-relieving benefits of Lidocaine 2%.
BAUN 2019
Our central theme centred on the choices available in our catheterisation jelly range. In particular, we received a great deal of interest in OptiLube Active CHG Free (with 2% Lidocaine) and OptiLube (without active ingredients). Both of these catheterisation gels are available in 6ml (female) and 11ml (male) sterile, pre-filled syringes, and ideal for catheterising patients with sensitivity to Chlorhexidine Gluconate – a common ingredient contained in many catheterisation gels.
Medica 2019
It's a regular fixture in our international exhibition calendar, and the biggest show we attend every year. Medica 2019 took place from Monday 18th – Thursday 21st November in Düsseldorf, Germany. Optimum Medical's international team flew out, along with various other members of the wider team, to meet with our global partners, meet with new and existing distributors and showcase our product ranges.