The team at Optimum Medical have been hard at work over the past few weeks, doing whatever we can to help in the fight against COVID-19. Here are a few of the ways we've supported the global effort:
New products to help fight COVID-19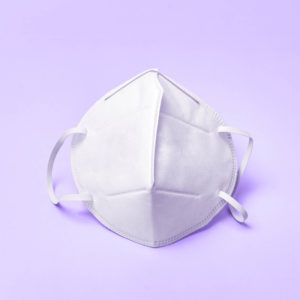 Our team has worked hard to quickly turnaround the development of new products to help in the fight against COVID-19. This includes everything from a range of face masks to hand sanitiser and universal wipes.
Providing PPE
We're proud to announce that we've now organised the provision of over 24 million items of PPE, supporting acute care, care homes and local authorities.
In addition to this, we've also made a donation of £5,000 to ESCIF (European Spinal Cord Injury Foundation) to assist in supporting the purchase and distribution of 1.2 million N95 face masks. This is so carers and therapists across Europe who support tetraplegic and quadriplegic individuals can protect their patients, as well as themselves.
Supporting charities at a global, national and local level
At times like this, there's a huge sense of community and everyone pulling together to do their bit. Many charities at the moment are relying on donations to continue doing their excellent and much-needed work in this time of crisis. This is why we've made donations at a global, national and local level to support worthwhile causes. The organisations we've supported include the global COVID-19 response fund, Age UK and St George's Crypt in our hometown of Leeds, West Yorkshire.
Looking after our local teaching hospitals
We know an army can't march on an empty stomach. This is why in addition to donations of PPE, we've taken plenty of food, drink and toiletries to Leeds Cares – the official charity partner of Leeds teaching hospitals.
Any other ways we can help?
We're looking to do whatever we can to help in the fight against COVID-19. If you could benefit from our help or support in any way, please don't hesitate to get in touch by emailing enquiries@optimummedical.co.uk or calling 0113 263 3849.