Electric Car Scheme at Optimum Medical
Early in 2021, we launched our electric car scheme for everyone at Optimum Medical. The scheme has proven to be very popular, with 7 of our wonderful staff members applying for cars early in the scheme and now having their shiny new vehicles! 
We asked our Optimum Medical team what they think about their new cars… 
Why did you choose to get an electric car?
"I like to try out new technology whenever I get the opportunity. I'm not into cars at all and have never bought a new car, so my interest for getting an electric car was purely to see what the technology was like, and to be more sustainable when driving around the roads." Tom, IT  
"There's a lot of benefit to get an electric car. Cheap vehicle running cost, tax saving, a greener option than petrol vehicle, and my family needed another car!" Soby, Procurement 
Is this your first Electric car?
"Yes, this is my first electric vehicle. I certainly prefer electric cars and will continue leasing mine until my contract expires!"  Soby, Procurement 
"This is my first electric car, and it is quite clearly the future of cars; not just from a government regulation point-of-view, but also because my electric car seems a lot better than my wife's petrol car." Tom, IT    
Will you now be sticking to electric cars?
"I can't see myself swapping back anytime soon, I'm loving the fuel savings, plus, I can't get enough of the route planning involved for some reason!?" Mark, Sales 
The availability of 8 EV chargers across our two UK facilities gives staff plenty of time to charge up their vehicles!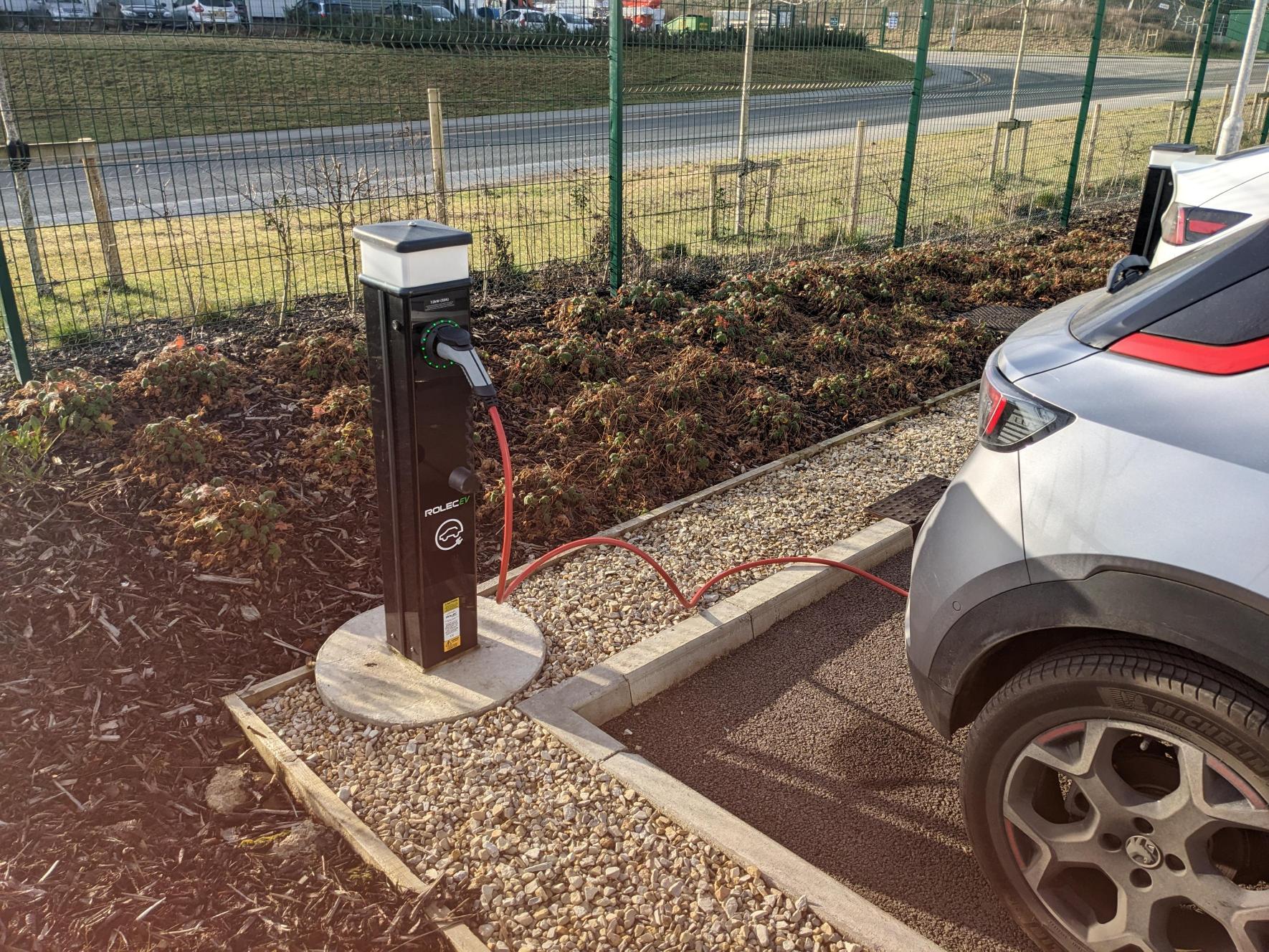 Have you made use of the EV chargers across our office and warehouse?
"Yes, I use the chargers every time I'm at the office – I also have a charger at home and use the Zap Map app to find the nearest chargers!" Mark, Sales  
"I'm always back and forth between the office and warehouse so I make use of both the chargers all the time! Incredibly handy." Soby, Procurement 
Giving our staff the option of taking a pay sacrifice for an electric car has helped keep our company wide carbon footprint down – electric cars emit fewer greenhouse gases and air pollutants than petrol or diesel cars!  
We hope to get more of our staff on board with the electric car scheme and have recently purchased an electric van for our local deliveries in the Yorkshire area, so keep your eyes peeled! 
You can read our full Environmental and Sustainability Policy here