After two years, we're delighted to be back exhibiting at Medica 2021 in Dusseldorf, Germany.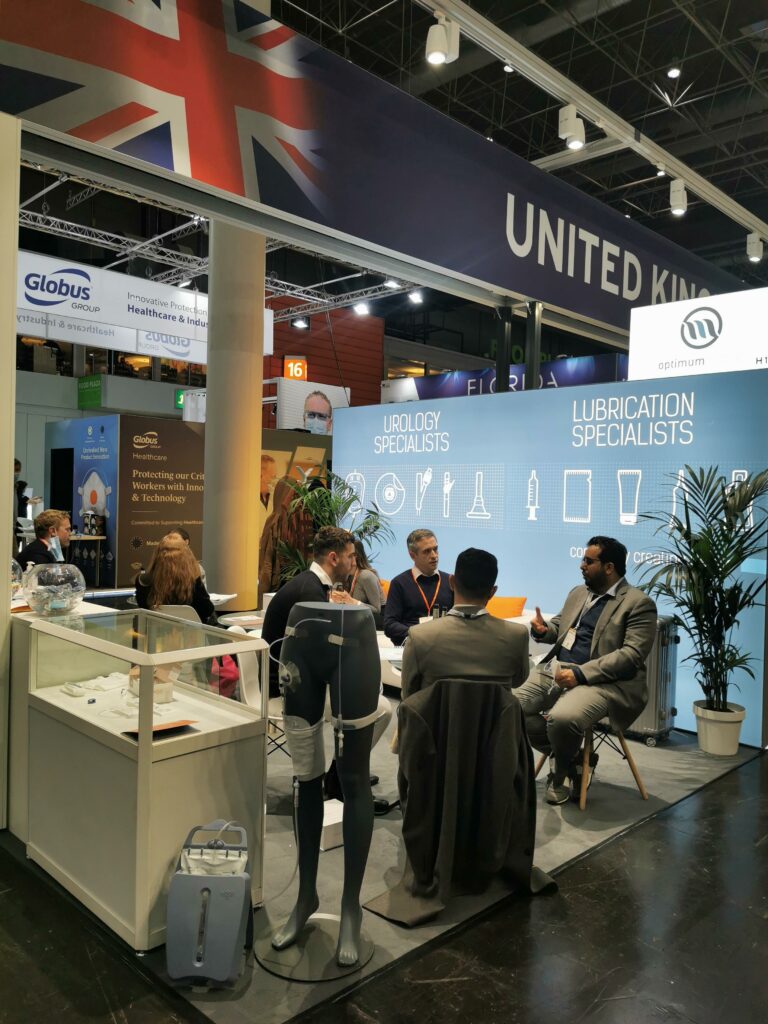 At Optimum Medical we know the value of building close working relationships with our international partners, which we do by creating opportunities to meet face-to-face whenever feasible. Over the past 20 months this hasn't been possible, and we've had to rely on technology to help us build new relationships and maintain existing ones. But nothing beats a face-to-face meeting, and where better to do this than at the world's largest exhibition for the medical industry.
It felt great to be dusting off our suitcases and hopping on a plane to exhibit once again at Medica.
Showcasing the newest additions to the Ugo Urology range
Since our last trip to Medica in 2019, our product development team have been working incredibly hard to develop and launch a selection of new products, all of which are on display on our exhibition stand at Medica this week.
A study [1] by the European Association of Urology Nurses (EAUN), found an average reduction of around 80% in CAUTI when urinary catheterisation kits/sets were introduced in a primary care setting. With new evidence supporting the use of procedure packs during catheterisation procedures, we are excited to be showcasing the most exciting new addition to our urology range…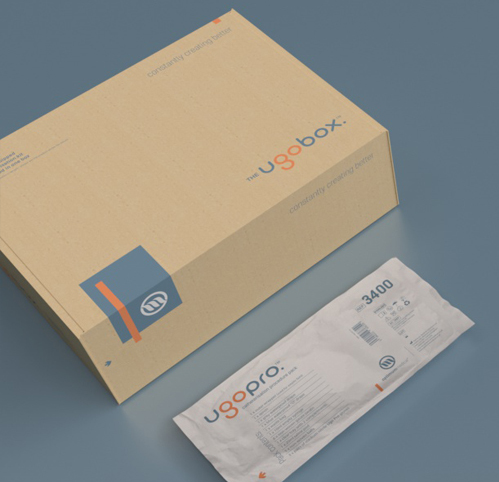 The Ugo Box
The Ugo Box is an all-in-one pack, containing everything a clinician requires to remove and insert a urethral or suprapubic catheter. The Ugo Box is available in 12 variations, giving the clinician the choice of Foley catheter size (12CH-18CH), leg bag tube length and catheterisation jelly type.
The Ugo Box contains:
Stop by our exhibition stand to find out more!
You'll find us in Hall 16 this year, stand H10. Under the Union Jack, as part of the UK pavilion. If you're not attending Medica 2021, but are still interested to know more, email enquiries@optimummedical.co.uk or call us on +44 (0) 845 643 5479.
1. Healthfirsteurope.eu. 2021. INCREASING ADHERENCE TO CAUTI GUIDELINES: RECOMMENDATIONS FROM EXISTING EVIDENCE. [online] Available at: <https://healthfirsteurope.eu/wp-content/uploads/2021/06/Increasing-adherence-to-CAUTI-guidelinesrecommendations-from-existing-evidence.pdf> [Accessed 10 August 2021]