FFP3 Face Masks
The NEW FFP3 face masks from Optimum Medical provide superior levels of comfortable protection for individuals in high-risk environments. 
Why choose FFP3 Face Masks?
Our disposable FFP3 face masks are compliant with European guidelines EN 149:2001 and A1:2009. 

Features an exhalation valve to reduce moisture and heat build-up.

Cushion-fit lining for added comfort.

Four-point headband attachment for extra security.
Browse our Infection Control range
In addition to FFP3 face masks, Optimum Medical provides a wide range of high-quality Infection Control products.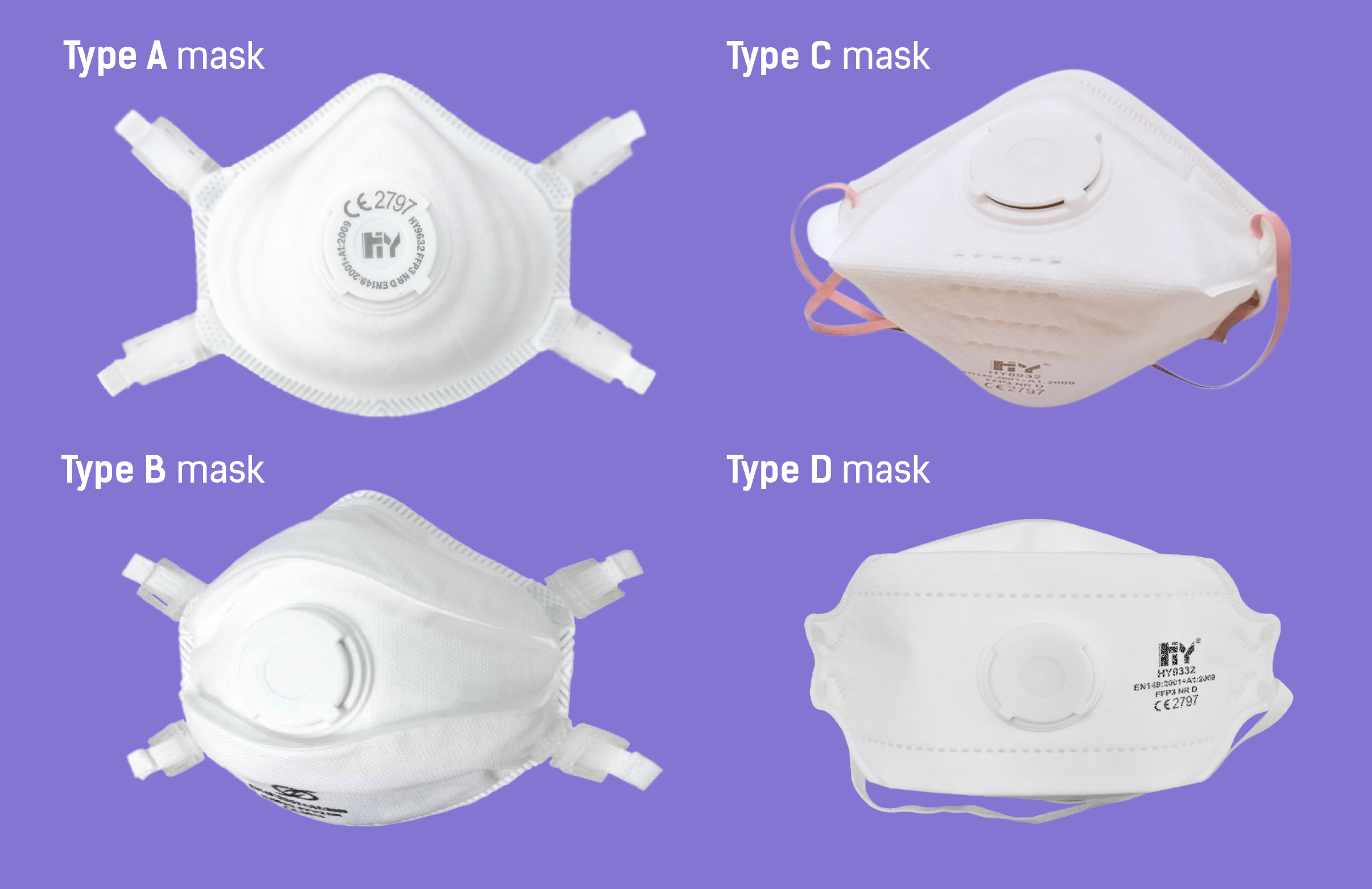 Ordering information
| PR CODE | PRODUCT NAME | INNER PACK | OUTER PACK |
| --- | --- | --- | --- |
| HY9632 | FFP3 Mask Type A | Box of 10 | Case of 200 |
| HY8632 | FFP3 Mask Type B | Box of 5 | Case of 100 |
| HY8932 | FFP3 Mask Type C | Box of 10 | Case of 200 |
| HY9332 | FFP3 Mask Type D | Box of 10 | Case of 200 |