We're excited to announce that for the first time, we will be showcasing our Ugo Urology range in the US! This May, Optimum Medical will be exhibiting at the American Urological Association's (AUA) Annual Meeting in Boston. This is the largest gathering of urologists in the world, with over 10,000 delegates expected to attend – so it's a fantastic opportunity to present Ugo Urology.
The FDA approved Ugo Urology range has been created in close collaboration with clinicians and designed with the patient in mind. All features of the Ugo Urology range have been specifically developed to make the patient more comfortable following catheterisation, and allow them to continue living an independent life.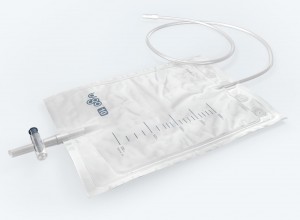 The Ugo Urology range includes Ugo Leg Bags, Ugo 2L Drainage Bags, Ugo Stand with Dignity, Ugo Catheter Valve, Ugo Fix Catheter Strap, Ugo Fix Leg Bag Sleeve and Ugo Fix Bag Belt. You can learn
more about the Ugo Urology range here.
Are you attending AUA 2017? Why not stop by Booth 2646 and explore the Ugo Urology range further.
If you'd like to arrange a meeting at AUA 2017 with a member of our team, either call our office on +44 (0) 845 643 5479 or email patrick@optimummedical.co.uk.
We look forward to seeing you there!
The 112th Annual AUA Meeting, Boston will run from Friday 12th May to Tuesday 16th May 2017 (Exhibiting days 13th-15th May).