We're delighted to launch the newest addition to the OptiLube sterile lubricating jelly range, the OptiLube 10g tube – specifically designed to allow effective lubrication of intermittent catheters.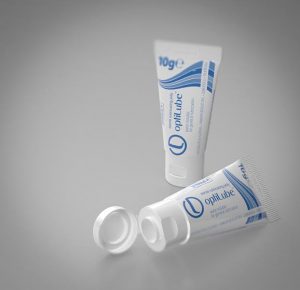 The OptiLube 10g tube has been designed with an expanded opening, to allow insertion of intermittent catheters.
Intermittent catheterisation is the processes of draining the bladder, often several times per day, by inserting a short tube into the bladder via the urethra. Intermittent catheterisation can be carried out by the patient themselves but can also be carried out by a clinical professional or carer. The practice of intermittent catheterisation is only suitable for patients who maintain the ability to fill and hold urine in their bladder, and is not suitable for everyone.
The OptiLube 10g tube is a single-use tube of sterile, water-soluble lubricant. Specialists in our UK laboratories have fine-tuned the formulation and perfected the viscosity to create a class IIa sterile lubricating jelly that adheres well to all intermittent catheter materials and effectively lubricates to reduce pain and discomfort during catheterisation.
Email marketing@optimummedical.co.uk for more information or to request a free sample of OptiLube 10g tube.