On 6th June 2020, the WHO (World Health Organisation) changed their recommendations on wearing face masks. The WHO now advises that face masks should be worn in public in instances where social distancing isn't possible. You may have seen people wearing different types of face masks when out and about. Read on to find out more about the varieties available, what level of protection they offer and what type you should be reaching for to keep yourself protected.
Face masks
Face masks are a fabric covering which conceals the user's nose and mouth, preventing the inhalation of harmful particles. They also help to prevent the spreading of harmful particles when worn by someone who is already unwell. If you've tested positive for Covid-19 or are exhibiting symptoms of the virus, it's crucial you stay at home for the recommended 14 days, as per government recommendations. In this instance, you may wear a mask at home to help prevent transmitting the virus to other members of your household.
There are a variety of face masks available:
Surgical Face Masks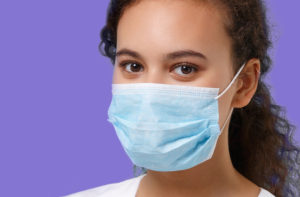 These are the most easily recognisable type of face mask. They feature elasticated loops which sit behind the users' ears, helping to secure the mask against the face. When the mask is applied, it shouldn't obstruct breathing in any way. OptiPro Surgical Masks  (type IIR) feature 3 layers of fabric to minimise the risk of cross-infection. They adhere to European Standard EN 14683:2019. This is an important marker of quality which you should look out for when looking to purchase surgical masks. The elasticated straps on OptiPro Surgical Masks are made from soft-touch fabric to help reduce the risk of pressure damage behind the users' ears. Click here to purchase OptiPro Surgical Masks.
FFP2 Face Masks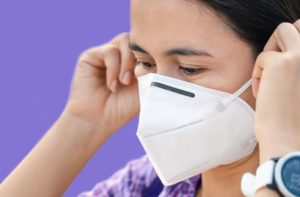 FFP2 face masks, sometimes referred to as particulate respirators or N95 masks, provide an effective filter against harmful substances. Unlike surgical masks, FFP2 masks can protect the user against much finer particles, such as PM2.5 dust and bacteria.
FFP3 Face Masks
FFP3 face masks are different to the two masks above in that they provide an exhalation valve to prevent heat and moisture build-up. This is useful when wearing a mask for a prolonged period of time, such as a healthcare professional in hospital. You can find out more about Optimum Medical's FFP3 face masks by clicking here.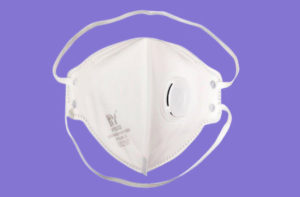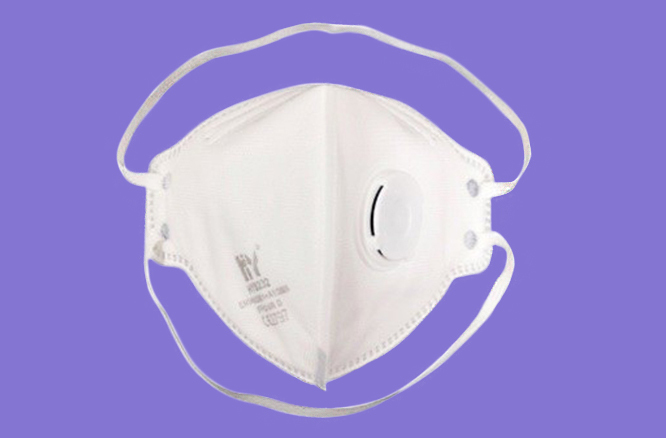 Other factors to consider
As advised by WHO, wearing a face mask is the recommended precaution we all now take when out in public, if there's any risk of us not being able to socially distance. There are a range of other actions you can take to keep yourself protected:
Wash your hands regularly. If you've been out, wash them as soon as you get home.
Hand sanitiser which contains at least 60% alcohol can be used as an interim solution when out and about (such as at the supermarket). These hand sanitisers can be drying, so make sure to look for a formulation which contains soothing ingredients such as aloe, such as OptiPro Hand Sanitiser.
Always maintain a distance of 2 metres from other individuals who live outside of your household.
If you have any questions about Optimum Medical's Covid-19 range of products, our team are here to help. Please email enquiries@optimummedical.co.uk or call +44(0)113 263 3849.