We're delighted to announce that a product focus article on OptiLube Active CHG Free has recently been published in the July edition of BJCN– the UK's leading peer-reviewed journal for District Nurses
Written by Cath Williams – Locality Leader at North Somerset Community Partnership, the article addresses the increasing incidences of patients experiencing hypersensitivity reactions to Chlorhexidine and discusses the benefits of using OptiLube Active CHG Free to reduce the risk of allergic reaction during catheterisation.
To request a copy of the article, please contact chgfree@optimummedical.co.uk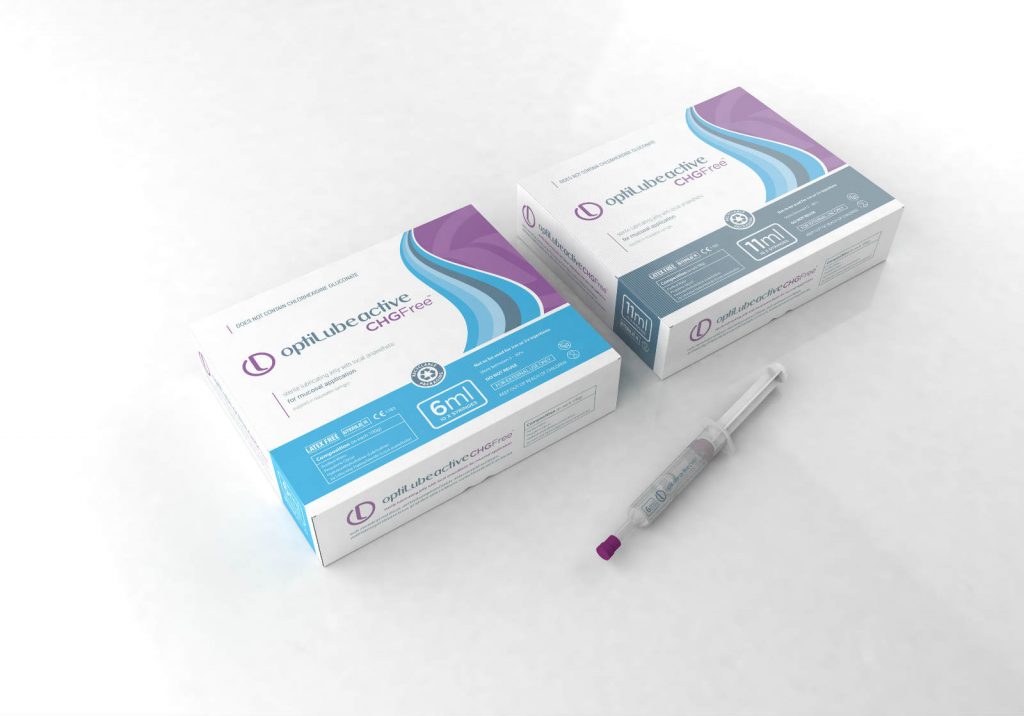 Which catheterisation gel should I use?
OptiLube Active CHG Free is the newest addition to the catheterisation jelly range offered by Optimum Medical. It's the ideal choice for patients where the use of Chlorhexidine is contraindicated, as it still maintains the added benefit of local anaesthetic (Lidocaine 2%). Our catheterisation jelly range also includes OptiLube Active (with Lidocaine 2% and Chlorhexidine Gluconate 0.25%), which is ideal for patients with no known sensitivities, and OptiLube (without active ingredients).
All of our single-use catheterisation jelly syringes help to reduce pain, trauma and infection by coating the full length of the urethra in lubricant. Each is available in a 6ml and 11ml format.
To view the e-brochure for our catheterisation jelly range, please click here.
Evaluate our new catheterisation gel
Clinicians can catheterise with confidence, safe in the knowledge that our medical devices are widely used across every NHS hospital in the country. To find out more about OptiLube Active CHG Free, please click here. If you're a clinician and you'd like to conduct an evaluation of OptiLube Active CHG Free in your clinical area, please email chgfree@optimummedical.co.uk or call 0113 263 3849 and we'll provide an evaluation pack.