Ugo Catheter Valve
Our Ugo Catheter Valve offers a discreet alternative to using a leg bag for patients living with an indwelling urethral or suprapubic catheter. Before using a catheter valve, patients require an assessment from a healthcare professional to determine if they are suitable to use one. This will take a variety of factors into consideration, such as manual dexterity, impaired bladder sensation and cognitive impairment (the individual needs to remember to go to the toilet regularly during the day to empty their bladder).
How does a catheter valve work?
A catheter valve attaches directly to the end of the catheter. It features a lever tap which, when opened, will allow the patient to drain urine from their bladder. For patients who are assessed as suitable to use a valve, it allows them the freedom of not having to wear a leg bag.
The Ugo Catheter Valve has been designed with the following range of features:
Safety lever to prevent accidental opening – giving the user extra reassurance.
Universal stepped connector – giving a secure fit and making the valve compatible with all catheter materials.
180° lever tap for easy single-handed operation.
Easy-open pouch packaging, enabling safe use in sterile areas.
Manufactured from high-grade, durable, medical PVC for up to seven-day use.
Ergonomic shaping with no sharp edges for ease of handling and reduced risk of skin trauma.
Soft silicone tubing for attaching to an overnight drainage bag or leg bag.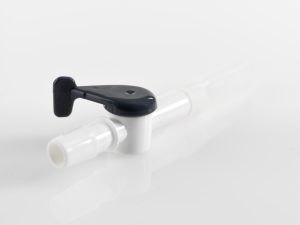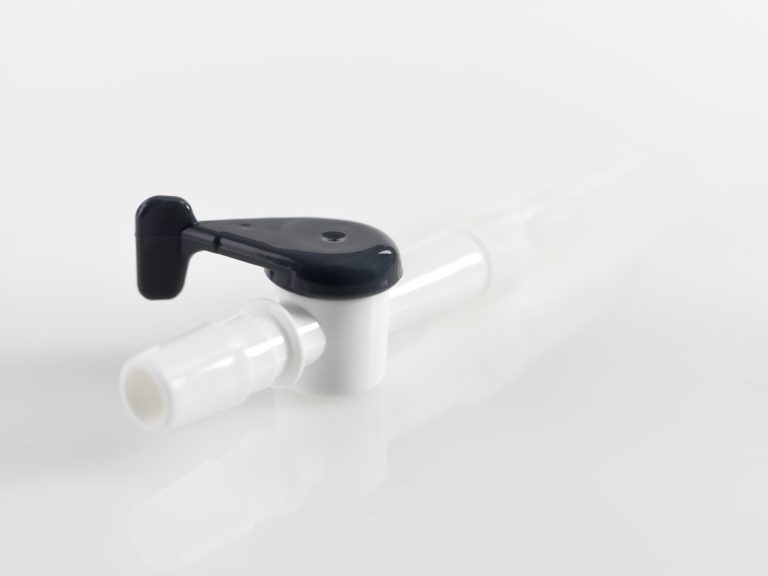 "I use the Ugo Catheter Valve with my suprapubic catheter. It grips extremely well, and doesn't slip like some other valves which I have tried." Christine, patient from London
The Ugo Fix Catheter Strap can be used to fixate the catheter tubing when using our Ugo Catheter Valve. This helps to prevent urethral friction, which can lead to pain, trauma and infection.
Using the Ugo Catheter Valve as part of a link drainage connection
There's no need to detach the Ugo Catheter Valve at night time. An effective, secure link drainage connection can be established by connecting the Ugo 2L Drainage Bag directly to the Ugo Catheter Valve via the silicone outlet tubing. Instructions on how to do this, as well as how to attach, care for and remove your catheter valve, can be found in the user guide which is provided in each box of Ugo Catheter Valves. To read an electronic copy, please click here.
For individuals who are assessed as being unsuitable to use a catheter valve, we provide an extensive range of Ugo Leg Bags to suit every patient. Please click here to view the range available.