OptiPro Surgical Masks
OptiPro Surgical Masks (Type IIR) effectively cover the user's nose and mouth in order to minimise the incidence of cross-infection in clinical environments. 
Why choose OptiPro Surgical Masks?
Our surgical masks adhere to European Standard EN 14683:2019.

Features a protective 3-ply design, creating an effective barrier to provide superior levels of protection.

Stops microbes from entering or exiting the mask, thanks to a melt-blown polymer material which provides a highly-effective filter.

Comfortable yet secure. Latex-free, elasticated loops slide over the ears to hold the mask securely in place. Soft-touch fabric helps to reduce the risk of pressure damage behind the user's ears.

The pleat design allows the user to expand the mask and fully cover the area from nose to chin, achieving a perfect fit.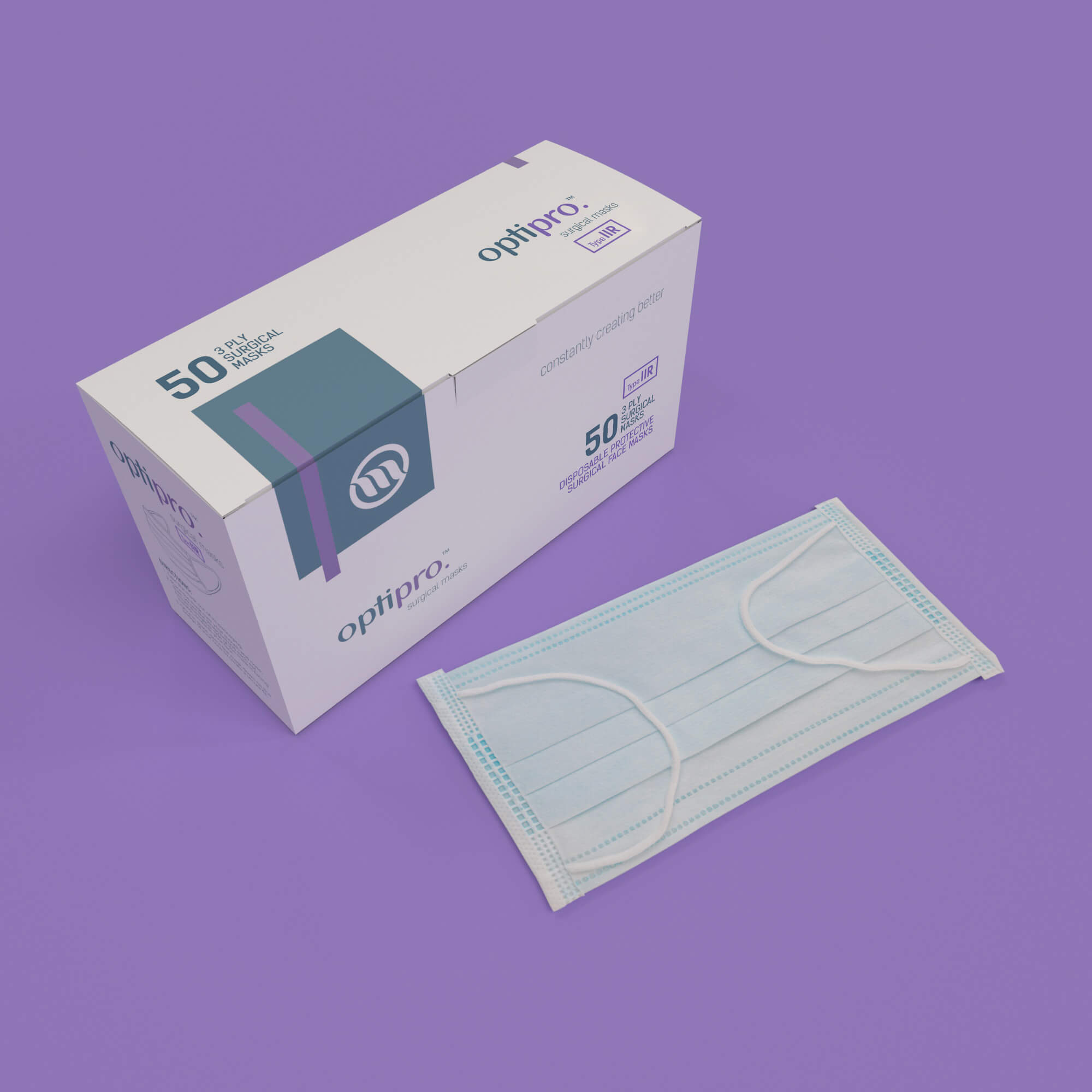 Ordering information
| PR CODE | PRODUCT NAME | INNER PACK | OUTER PACK |
| --- | --- | --- | --- |
| 1104 | OptiPro Surgical Masks | Box of 50 | Case of 40 |