OptiPro Particulate Respirators
The OptiPro Particulate Respirator is an FFP2 (N95) face mask, designed to provide effective filtration of harmful substances and reduce the user's risk of infection.
Why choose OptiPro Particulate Respirators?
Our FFP2 (N95) face masks adhere to the European Standard EN 149:2001+A1:2009.

Features a non-woven protective layer to effectively filter harmful substances, including PM2.5 dust and bacteria.

The contoured shape provides a comfortable, secure fit.

Individually wrapped.

Disposable and single-use face masks.

Inner box: 10 face masks.

Outer box: 400 face masks.
When it comes to PPE, we have you covered:
In addition to our OptiPro Particulate Respirators, we also have OptiPro Aprons, OptiPro Face Shield, OptiPro Surgical Masks and FFP3 Face Masks.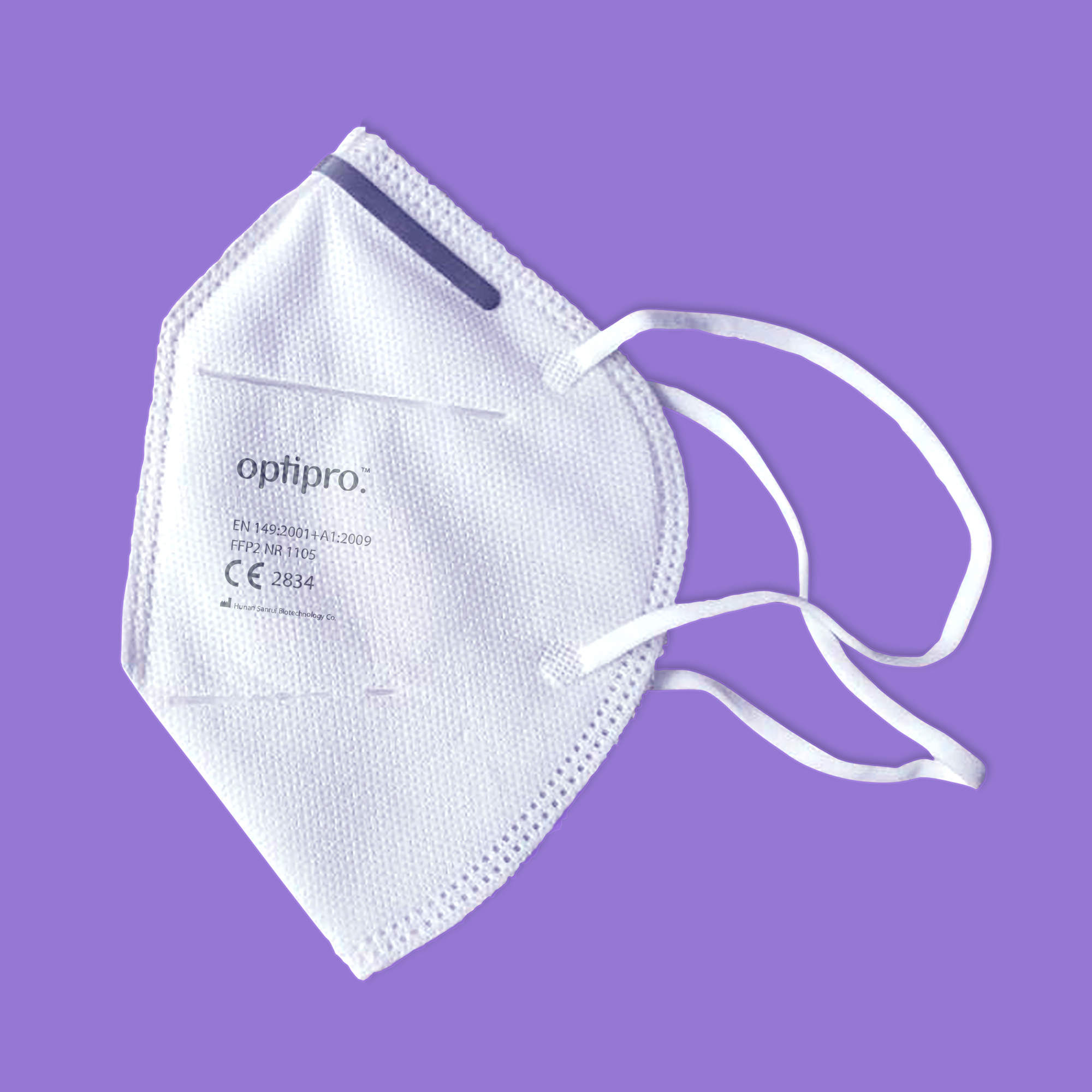 Ordering information
| PR CODE | PRODUCT NAME | INNER PACK | OUTER PACK |
| --- | --- | --- | --- |
| 1105 | OptiPro Particulate Respirators | Box of 10 | Case of 40 |