It's a particularly busy and exciting time of year for the team at Optimum Medical. We have two of our biggest shows coming up – both internationally and in the UK. We are excited to showcase our healthcare lubricant gels and Ugo Urology range at Medica and BAUN!
Medica-World Forum for Medicine
(Düsseldorf from 13 – 16 November 2017)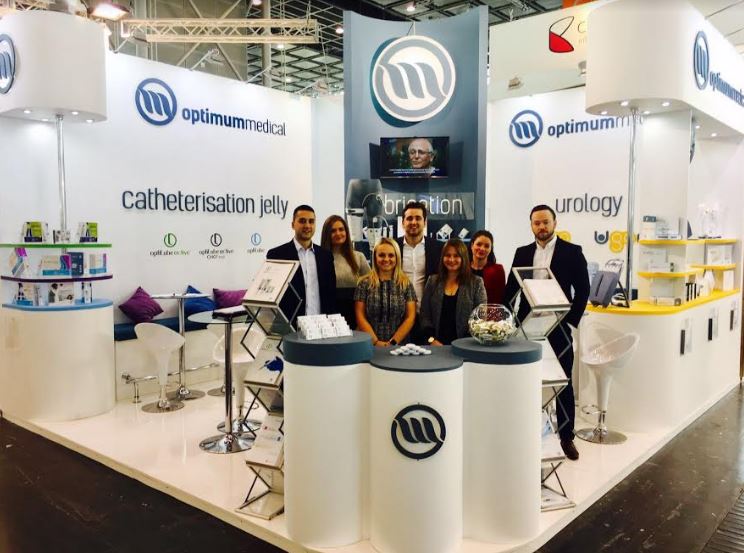 Medica is taking place in Düsseldorf from 13 – 16 November 2017. You'll be able to find us on Hall 6 Stand B34 at the Messe Düsseldorf arena. We'll be hard to miss, as our stand this year is bigger than ever, taking up a huge 48sqm!
Medica is a prestigious show with a global presence – attracting distributors and clinicians from across the world. We're thoroughly looking forward to meeting with our international partners and making some new contacts over what promises to be a fantastic few days!
If you're attending Medica and would like to set up a meeting with the account manager for your market, please send us an email to enquiries@optimummedical.co.uk or call our head office on +44 (0)845 643 5479.
BAUN-British Association of Urological Nurses
(Glasgow's SEC exhibition centre from 27 – 28 November 2017)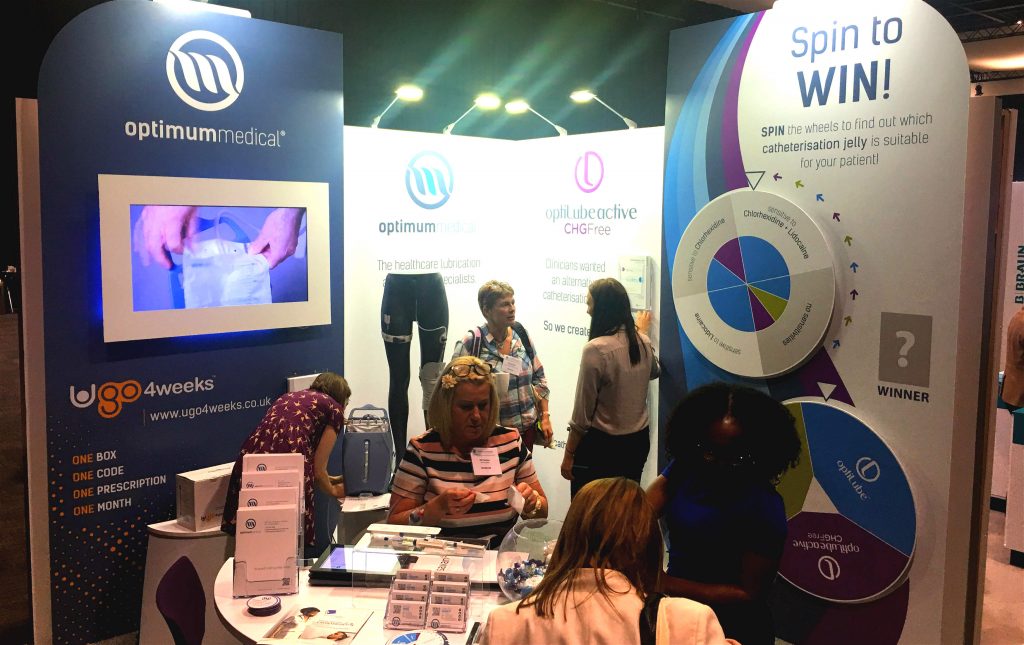 Shortly after Medica, our UK team will be attending BAUN (British Association of Urological Nurses) Annual Conference and Exhibition. This is the biggest UK show in our calendar and it's consistently well-attended by urology clinicians from across the country. BAUN 2017 is taking place in Glasgow's iconic SEC exhibition centre on 27 – 28 November, when this riverside venue is playing host to a selection of the UK's top urology organisations. As with Medica, BAUN 2017 is going to be bigger than ever. We've doubled the size of our stand from last year!
Find us on stand 22, where we'll be showcasing the choices available in our catheterisation jelly range.
To find out more about our catheterisation jelly choices, please click here.