We're always looking to push the boundaries at Optimum Medical, and our approach to exhibitions is no different. For the first time ever this year, we attended Naidex at Birmingham NEC on 25th and 26th April.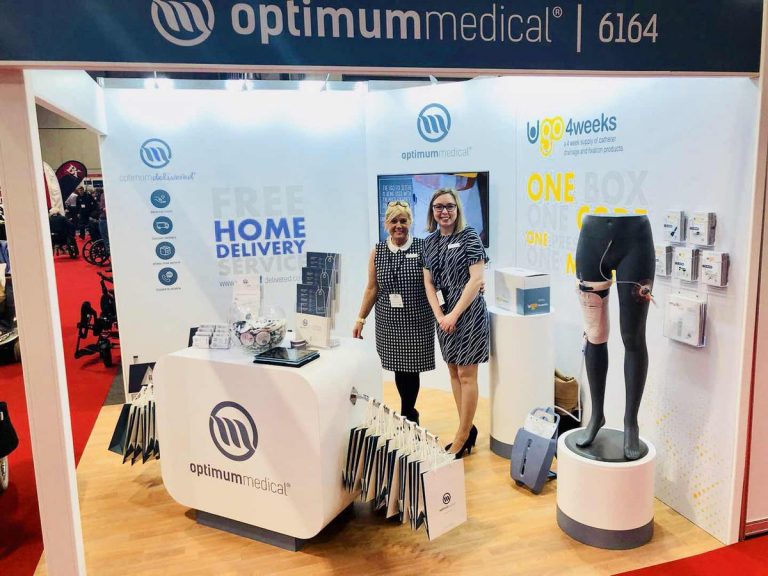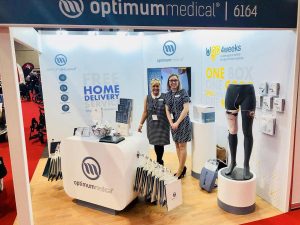 Naidex is Europe's most comprehensive trade, professional and consumer event dedicated to the independent living sector. With approximately 14,000 delegates in attendance, we received plenty of visitors to our stand over the two days of the show. We were delighted to receive a great deal of interest in our newest product, Ugo 4 Weeks, and our OptimumDelivered home delivery service.
After receiving so much interest in Ugo 4 Weeks, we thought we'd take this opportunity to explain  some of the features and benefits!
Ugo 4 Weeks
Ugo 4 Weeks provides a 4 week supply of catheter drainage and fixation devices, all contained in a compact, discreet storage box. With one code per box, re-ordering is quick and easy. The 4 week supply also provides peace of mind by making it easy to know when to place the following order. This also helps to prevent order-ordering and reduces the risk of stockpiling and creating unnecessary wastage. Its compact size makes it perfect for storage in the bedroom or bathroom.
To find out more about Ugo 4 Weeks, please visit www.ugo4weeks.co.uk or email ugo@optimummedical.co.uk. Alternatively, you can watch our short animation below!
Optimum Delivered home delivery service
Ugo 4 Weeks is available through our free home delivery service – Optimum Delivered.
Optimum Delivered reliably and discreetly delivers essential urology supplies to peoples' homes across the country. There's no need to worry about running out of products. Your personal customer care advisor will call one week before to check what you need, ensuring your next order is placed with plenty of time to spare.
To find out more, you can watch our BRAND NEW Optimum Delivered video:        
Want to know more?
If you have any questions about Optimum Delivered or would like to find out more about using our free service, please call 0845 643 5479 and speak to one of our friendly customer care advisors. We'll be more than happy to help!