It's a regular fixture in our international exhibition calendar, and the biggest show we attend every year. Medica 2019 is taking place this week from Monday 18th – Thursday 21st November in Düsseldorf, Germany. Medica is a leading global trade fair. Optimum Medical's international team have flown out, along with various other members of the wider team, to meet with our global partners, meet with new and existing distributors and showcase our product ranges.
If you're at Medica 2019 this year, please come on over to our stand (below)! We're in hall 6 34B.
Stand party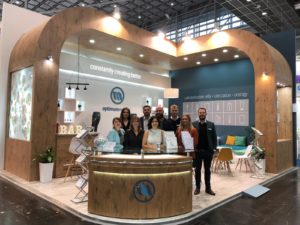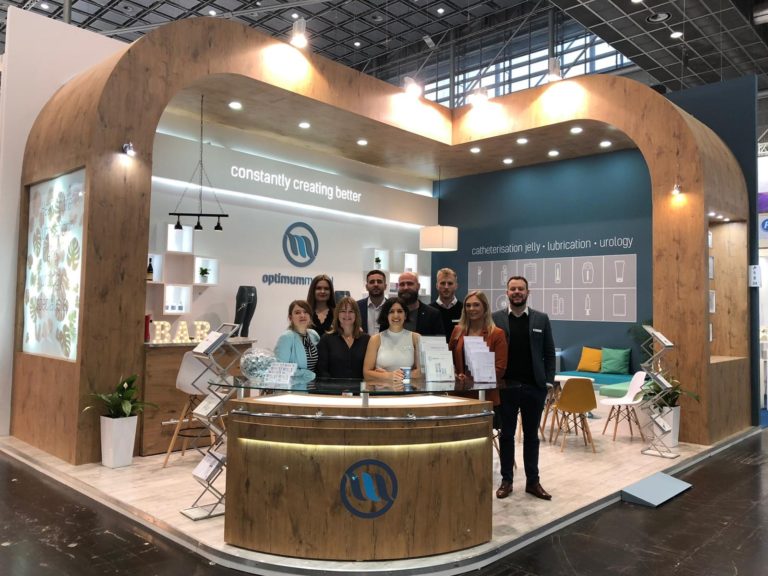 As is our annual tradition, we'll be hosting a stand party. This is not to be missed! If you're at the show, you're more than welcome to join our celebration. It's taking place on Tuesday 19th from 4-6pm. We'll have a selection of alcoholic and non-alcoholic beverages and vol-au-vents for everyone to enjoy.
Discover our product ranges
This year at Medica, we're showcasing our range of healthcare lubricant gels and urology products. Our lubricant gels include OptiLube (available in a range of formats) and our catheterisation jelly syringes. Our urology range includes a selection of high-quality, patient-focused catheter drainage & fixation devices. The newest addition to this product range is Ugo Sheath.
Ugo Sheath
Ugo Sheath has been created to effectively manage male urinary incontinence. Our motto at Optimum Medical is 'constantly creating better' and our approach to developing the Ugo Sheath has really embodied this! Medical device manufacturers have a responsibility to not only develop highly-effective products which benefit peoples' lives, but they also need to be as environmentally-friendly as possible. This is why we developed our new product to include as little plastic as possible. Oh, and all of our packaging is fully recyclable too. Just a few ways we're making that extra difference!
Catheterisation gel
We've had lots of conversations so far on our stand around our catheterisation jelly range. In particular, we've received a great deal of interest in OptiLube Active (with Lidocaine 2%, and Chlorhexidine 0.05%). This accompanies OptiLube Active CHG Free (with 2% Lidocaine), and OptiLube (without active ingredients). By offering clinicians a choice, they're able to select the most appropriate catheterisation gel for each individual patient.