Our UK team have just returned from BAUN 2019 (British Association of Urological Nurses) Annual Conference and Exhibition. This is a show we regularly attend and it never fails to disappoint! This year's event took place at the ACC in Liverpool – a fantastic waterside venue, on 11th – 12th November. As you can see from the photo below, our exhibition stand was quite hard to miss!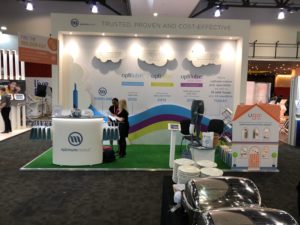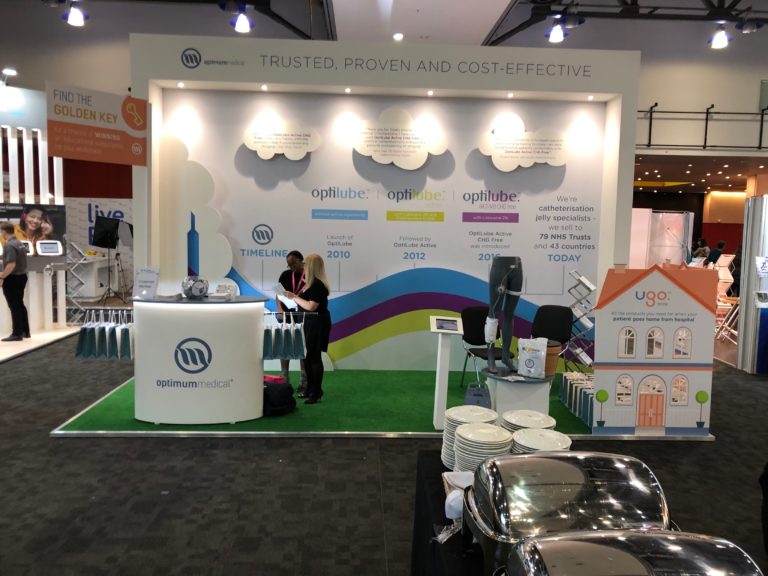 BAUN 2019
Our central theme centred on the choices available in our catheterisation jelly range. In particular, we received a great deal of interest in OptiLube Active CHG Free (with 2% Lidocaine) and OptiLube (without active ingredients). Both of these catheterisation gels are available in 6ml (female) and 11ml (male) sterile, pre-filled syringes, and ideal for catheterising patients with sensitivity to Chlorhexidine Gluconate – a common ingredient contained in many catheterisation gels.
If you visited our exhibition stand at BAUN 2019 and selected the golden key in our competition, you've now been entered into our prize draw, the results of which will be announced shortly. Keep a close eye on your inbox to see if you've won!