On Monday 21st and Tuesday 22nd May, we attended the ACA 2018 Annual Conference and Exhibition at Bournemouth International Centre. What a fantastic conference it was! We were inundated with visitors to our stand, wanting to know more about the catheter drainage and fixation devices in our Ugo Urology range, and our newest product in particular – Ugo 4 Weeks.
Symposia presentation by Jane Day – Continence Nurse Specialist and Clinical Lead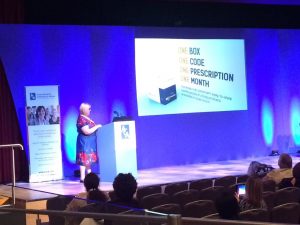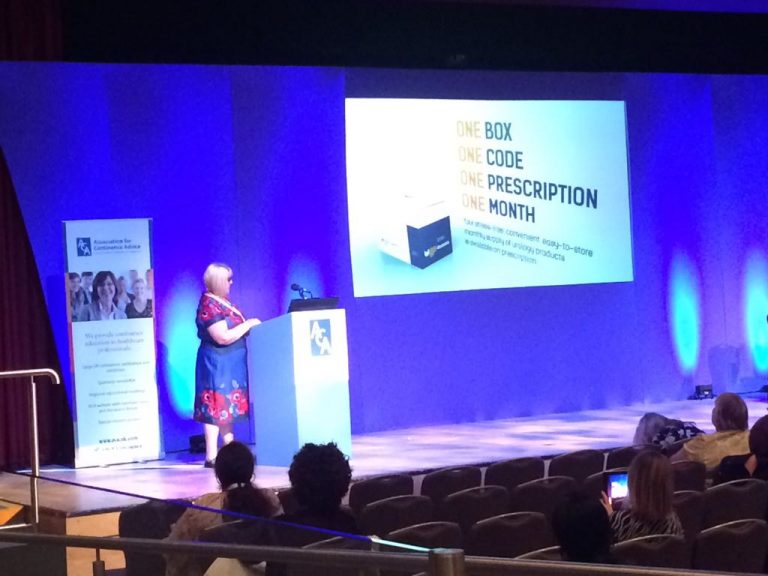 There was a great turnout at the first presentation of the conference. Jane discussed the very topical issue of preventing continence product wastage and cost-effective prescribing. It was wonderful to see so many delegates attending Jane's talk and showing an interest in this highly relevant subject matter. We hope many of the delegates in attendance now feel empowered to embrace cost-effective prescribing and see how much continence product wastage they can prevent in their areas!
Ugo 4 Weeks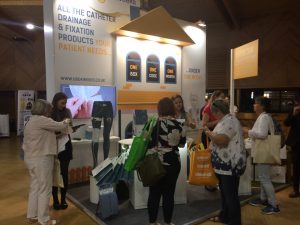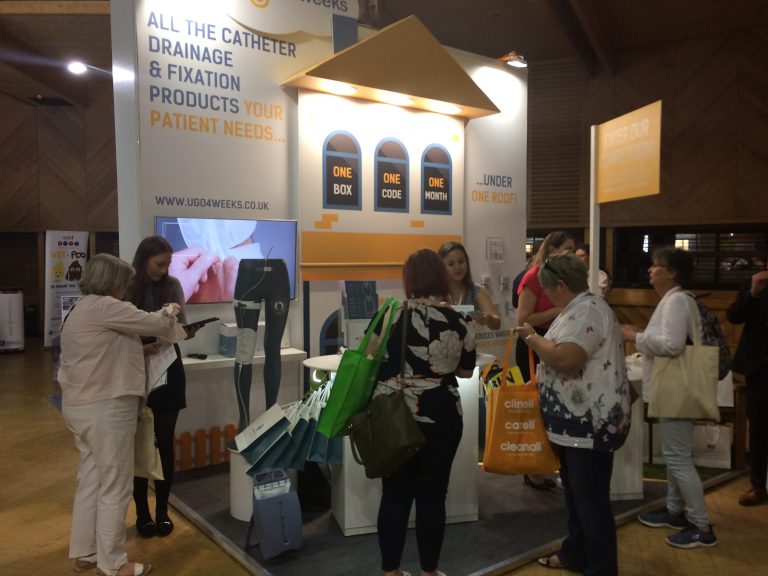 Ugo 4 Weeks stole the spotlight on our stand, and with good reason. Our Ugo 4 Weeks house was certainly hard to miss (see picture below). Ugo 4 Weeks is ideal for people living at home with a catheter. It's a compact, discreet storage box which contains all of the catheter drainage & fixation devices your patient needs for 4 weeks. The 4 week supply enhances stock-management, reducing the risk of stockpiling from over-ordering and creating unnecessary wastage. With one dispensing fee per box, it's also cost-effective to prescribe.
Find out more about Ugo 4 Weeks by watching our video below. Alternatively, you can visit www.ugo4weeks.co.uk or if you have any questions, you can email ugo@optimummedical.co.uk.