We're proud to announce that we've recently launched our new home delivery service – Optimum Delivered. As specialists in healthcare lubrication and urology products, we understand living with a continence condition can be difficult. This is why Optimum Delivered provides a stress-free service, discreetly delivering essential urology supplies to patients across the country. Read on to find out what makes Optimum Delivered different, and how you can sign up to our service.
Your own personal customer service advisor
Our caring customer service advisors deliver outstanding customer service. Once you've signed up for our service, we'll help you place your first order. Then we'll be in touch once a month at a time that's convenient to you so we can place your following orders. We can also check your current stock levels over the phone. This means we can arrange delivery of the items you need, so you're not overrun with extra products in your home.
Reliable, discreet delivery
You can feel confident receiving your urology supplies through Optimum Delivered, safe in the knowledge that you will receive your order on time, on a day that's convenient to you. Our products are securely packaged in plain boxes – delivered by our friendly drivers who arrive in unmarked vans. It's all part of the discreet, patient-focused service we offer. We also give you the option of specifying a location where you might want us to leave your package, just in case you've gone out for the day.
Unpacking and packaging removal service
Optimum Delivered go the extra mile. Our CRB checked drivers are more than happy to help patients take their products out of the boxes and store them away. We can then remove the boxes for recycling. We find it's one less thing for patients to have to worry about!
User guides and complimentary items
Optimum Delivered provides complimentary wipes and disposable bags with every order. Each box of Ugo Fix Catheter Straps and Ugo Fix Sleeves comes with its own laundry bag, helping to support the daily wash and wear cycle.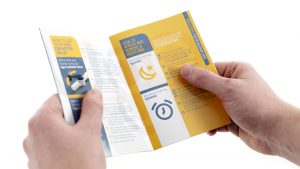 Every Ugo product also comes with its own patient and carer user guide, giving instructions on how to attach, remove and care for the products.
And remember, we're always here to offer extra help if you need it. Both patients and clinicians can access our rapid response helpline, where you'll be able to speak to one of our friendly customer service advisors 24/7.
How do I start using Optimum Delivered?
Receiving your urology supplies through Optimum Delivered couldn't be easier! Call 0800 031 5403, place your first order and we'll do the rest. If you'd prefer to sign up online, or if you'd like any more information on Optimum Delivered, you can visit www.optimumdelivered.co.uk. Prefer email? Not a problem. You can contact our friendly team at hello@optimumdelivered.co.uk.