OptiPro Hand Sanitiser
75% Alcohol Hand Sanitiser with Aloe Vera Extracts
OptiPro hand sanitiser has been specially formulated with antibacterial ingredients to kill 99.9% of germs, reducing the risk of transmission of harmful bacteria from the hands to mucous membranes including the mouth, nose and eyes.
Available in a range of sizes, including pocket-size for added convenience and easy application on the go, giving you added protection between washing your hands with soap and water. 
We understand some hand sanitisers can feel particularly drying on the hands. This is why OptiPro hand sanitiser includes the addition of hydrating aloe vera extracts to provide soothing moisturisation.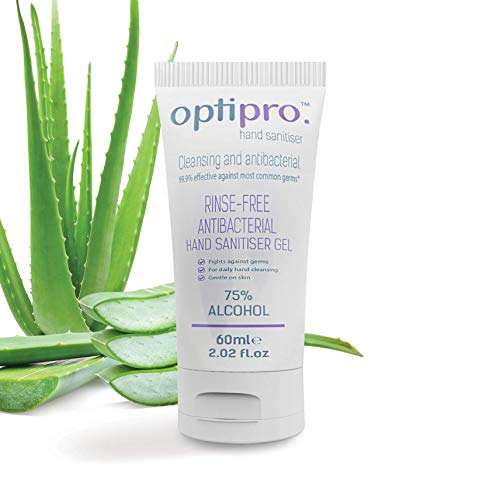 OptiPro Hand Sanitiser has been specially formulated with antibacterial ingredients to kill 99.9% of germs. Contains aloe vera for soothing moisturisation.

| Pr Name | OptiPro Hand Sanitiser | OptiPro Hand Sanitiser | OptiPro Hand Sanitiser | OptiPro Hand Sanitiser |
| --- | --- | --- | --- | --- |
| Size | 60ml | 400ml | 750ml | 1000ml |
| OM Code | 1103 | 1151 | 1152 | 1153 |
| Outer Pack | Case of 200 | Case of 120 | Case of 36 | Case of 25 |